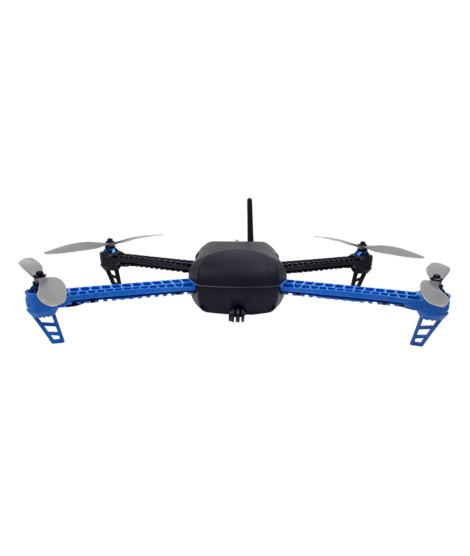 3D Robotics Iris Plus Drone Camera Price
The Lowest price of 3D Robotics Iris Plus Drone Camera in Pakistan is Rs. 92,399, and the estimated average price is Rs. 92,399.
The Iris is a large-sized drone camera that is curved and has four struts. The four struts are a pair of two blue and two black, extending from the corners. Moreover, each of them also has a motor that drives a propeller. It also has a big wingspan that measures 2.17 inches from one motor to another diagonally. The body measures four inches approximately in height without the landing gear. With it, it is four inches more. However, considering carrying the Iris+, it can be a hassle when compared to smaller-sized drones. Users can carry it with the 3D robotics case, which although very huge, is well-padded and has inserts for the other accessories. It can also be easily carried while traveling with the case.
3D Robotics Iris Plus Drone Camera Price in Pakistan
The prices are collected from the best online stores in Pakistan like iShopping.pk - updated Feb 2023.