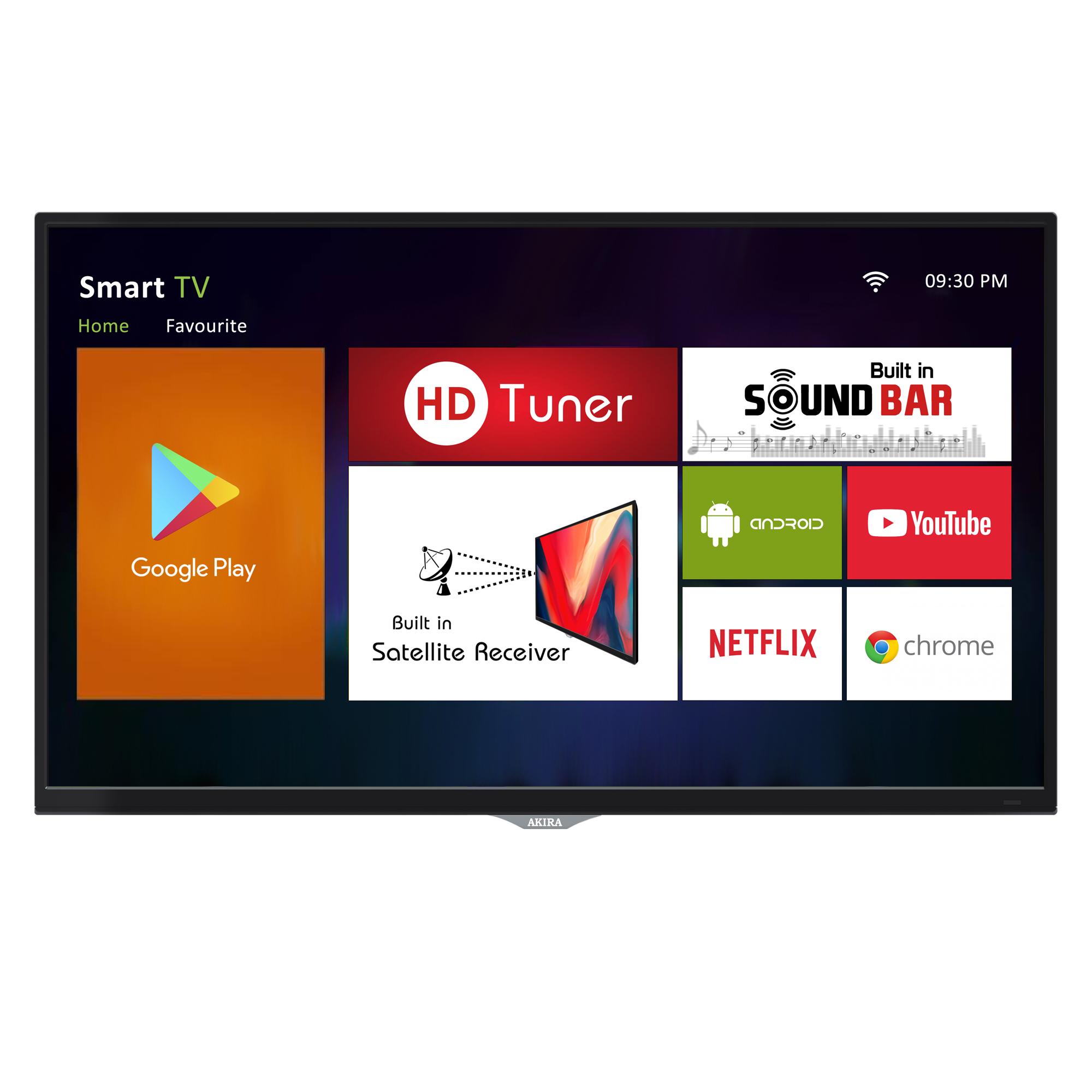 Akira 39MS1303 LED TV Price
The Lowest price of Akira 39MS1303 LED TV in Pakistan is Rs. 40,999, and the estimated average price is Rs. 40,999. Previously the price was Rs. 43,499 in January, approximately a 7% decrease. Latest Mar 2023 price from tracked on major eCommerce stores all across Pakistan.
Screen Size: 39-inch
Resolution: 1280 x 720 (HD)
Smart Features: Yes
HDMI: Yes
The Akira 39" MS1303 is a Smart LED TV. Although its resolution is on the lower side with 720p HD but its build quality and Smart features make up for it. Overall a great TV with viewing options of Netflix and YouTube, connectivity options of HDMI and USB, a built-in Sound bar, and a slim & sleek pretty design. Cut short, simply pleasing.
Akira 39MS1303 LED TV Price in Pakistan
The prices are collected from the best online stores in Pakistan like iShopping.pk - updated Mar 2023.
Price Changes
| | |
| --- | --- |
| Date | Lowest Price |
| Mar 2020 | Rs. 39,900 |
| May 2020 | Rs. 40,899 |
| Jun 2020 | Rs. 42,500 |
| Jun 2020 | Rs. 40,899 |
| Jul 2020 | Rs. 42,500 |
| Aug 2020 | Rs. 40,899 |
| Nov 2020 | Rs. 40,805 |
| Nov 2020 | Rs. 40,655 |
| Nov 2020 | Rs. 40,805 |
| Nov 2020 | Rs. 40,655 |
| Dec 2020 | Rs. 40,805 |
| Dec 2020 | Rs. 43,700 |
| Dec 2020 | Rs. 43,919 |
| Dec 2020 | Rs. 44,219 |
| Dec 2020 | Rs. 43,151 |
| Dec 2020 | Rs. 42,639 |
| Jan 2021 | Rs. 44,487 |
| Jan 2021 | Rs. 43,499 |
| Sep 2021 | Rs. 40,999 |
| Mar 2023 | Rs. 40,999 |