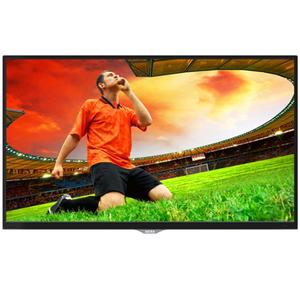 Akira 43MG430 LED TV Price
The Lowest price of Akira 43MG430 LED TV in Pakistan is Rs. 40,999, and the estimated average price is Rs. 41,900. Previously the price was Rs. 42,800 in August, approximately a 5% decrease. Latest Jan 2023 price from tracked on major eCommerce stores all across Pakistan.
Screen Size: 43-Inch
Resolution: 1920 x 1080 (FHD)
Smart Features: No
Hdmi: Yes
The Akira 43MG430 is a mid-range LED TV from the emerging electronics brand that covers all the basics that you would expect in a TV. With a built-in woofer and a vibrant 43-inch FHD display, the Akira 43MG430 provides a viewing experience that is on par with its competitors, with the competitive edge of better pricing. If you are looking for an economical LED TV on which you can watch 1080p movies and TV shows then the Akira 43MG430 is a suitable choice for you.
Akira 43MG430 LED TV Price in Pakistan
The prices are collected from the best online stores in Pakistan like iShopping.pk - updated Jan 2023.
Price Changes
| | |
| --- | --- |
| Date | Lowest Price |
| Apr 2019 | Rs. 33,900 |
| Jul 2019 | Rs. 37,900 |
| Jul 2019 | Rs. 35,900 |
| Jul 2019 | Rs. 37,900 |
| Aug 2019 | Rs. 36,900 |
| Nov 2019 | Rs. 36,499 |
| Nov 2019 | Rs. 35,900 |
| Dec 2019 | Rs. 36,499 |
| Dec 2019 | Rs. 34,900 |
| Dec 2019 | Rs. 36,499 |
| Mar 2020 | Rs. 35,900 |
| May 2020 | Rs. 37,900 |
| Aug 2020 | Rs. 39,500 |
| Aug 2020 | Rs. 37,900 |
| Aug 2020 | Rs. 39,500 |
| Aug 2020 | Rs. 37,900 |
| Oct 2020 | Rs. 37,899 |
| Oct 2020 | Rs. 34,900 |
| Oct 2020 | Rs. 37,899 |
| Oct 2020 | Rs. 37,900 |
| Nov 2020 | Rs. 37,899 |
| Nov 2020 | Rs. 33,900 |
| Nov 2020 | Rs. 37,900 |
| Dec 2020 | Rs. 34,900 |
| Dec 2020 | Rs. 37,900 |
| Jan 2021 | Rs. 39,223 |
| Jan 2021 | Rs. 37,900 |
| Feb 2021 | Rs. 40,286 |
| Feb 2021 | Rs. 37,900 |
| Mar 2021 | Rs. 40,286 |
| Mar 2021 | Rs. 37,900 |
| Apr 2021 | Rs. 40,417 |
| Apr 2021 | Rs. 40,701 |
| May 2021 | Rs. 42,800 |
| Jun 2021 | Rs. 42,736 |
| Jun 2021 | Rs. 40,701 |
| Jun 2021 | Rs. 41,900 |
| Jun 2021 | Rs. 42,800 |
| Jun 2021 | Rs. 40,701 |
| Aug 2021 | Rs. 42,800 |
| Aug 2021 | Rs. 42,900 |
| Aug 2021 | Rs. 42,800 |
| Sep 2021 | Rs. 40,999 |
| Jan 2023 | Rs. 40,999 |
Akira 43MG430 LED TV Specs
General
| | |
| --- | --- |
| Screen Size | 43-Inch |
| Resolution | 1920x1080 (Fhd) |
| Smart Features | No |
| Built-in Woofer | Yes |
| Hdr | No |
| Usb | Yes |
| Hdmi | Yes |
| Bluetooth | No |
| Curved Screen | No |