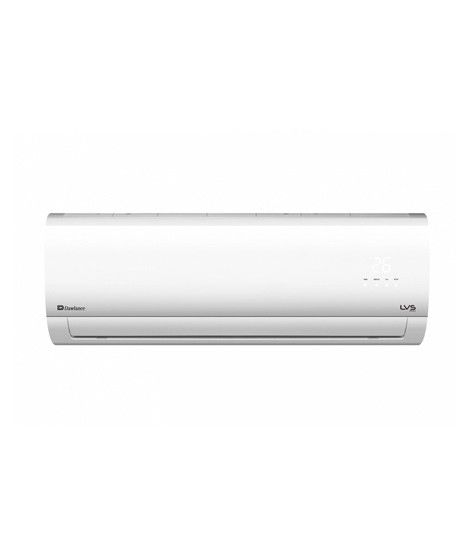 Dawlance LVS Pro 30 AC - 1.5 Ton Price
The Lowest price of Dawlance LVS Pro 30 AC - 1.5 Ton in Pakistan is Rs. 149,000, and the estimated average price is Rs. 149,318. Previously the price was Rs. 149,635 in November, approximately a 1% decrease. Latest Dec 2023 price from tracked on major eCommerce stores all across Pakistan.

Dawlance Air Conditioners prices have gone down 9% in the last 30 days. Dawlance LVS Pro 30 AC - 1.5 Ton is available at very limited stores online.
Capacity: 1.5 Ton
Inverter Or Fixed: Fixed AC
Energy Saving: No
Room Size : Up to 200 Square Feet
Wi-fi: No
BTU (Per Hour): 18000 BTUs/hour
This air conditioner by Dawlance has many features that make it a distinct product and worth buying. These features include a 100% copper connecting pipe, low voltage startup of 150 V, a High-efficiency compressor as well as power outage memory. With a voltage range of 155-250, it also has an airflow rate of 750 m3/hour, sleep mode, hidden LED display, 24 hours multiple programming features, auto restart, and blue condenser fin. It has 2.8 Energy efficiency and indoor unit cooling operating range of 18 to 32 degrees. This newly launched non-inverter series has turbo cooling and comes with 12 years warranty.
Dawlance LVS Pro 30 AC - 1.5 Ton Price in Pakistan
The prices are collected from the best online stores in Pakistan like Daraz.pk, Shopperspk.com - updated Dec 2023.
Price Changes
| | |
| --- | --- |
| Date | Lowest Price |
| Apr 2022 | Rs. 84,000 |
| Jul 2022 | Rs. 92,400 |
| Mar 2023 | Rs. 128,999 |
| Jul 2023 | Rs. 149,000 |
| Jul 2023 | Rs. 128,999 |
| Sep 2023 | Rs. 136,499 |
| Sep 2023 | Rs. 128,999 |
| Oct 2023 | Rs. 136,499 |
| Oct 2023 | Rs. 128,999 |
| Nov 2023 | Rs. 136,499 |
| Nov 2023 | Rs. 128,999 |
| Nov 2023 | Rs. 149,635 |
| Dec 2023 | Rs. 149,000 |
| Dec 2023 | Rs. 149,000 |
Dawlance LVS Pro 30 AC - 1.5 Ton Specs
General
| | |
| --- | --- |
| Capacity | 1.5 Ton |
| Inverter Or Fixed | Fixed AC |
| Room Size | Up to 200 Square Feet |
| Wi-fi | No |
| Energy Saving | No |
| BTU (Per Hour) | 18000 BTUs/hour |