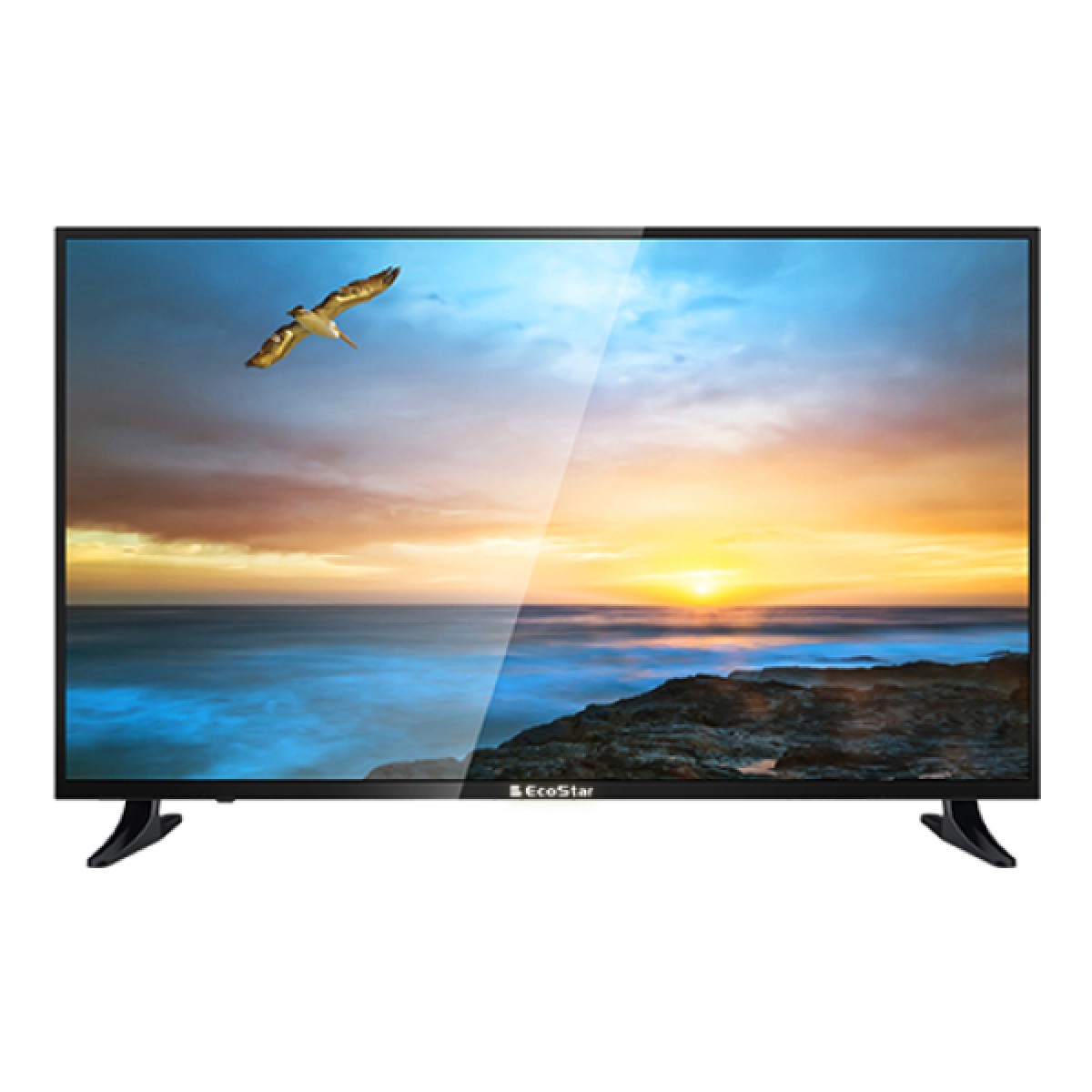 EcoStar 43 Inch 43U571 LED TV Price
The Lowest price of EcoStar 43 Inch 43U571 LED TV in Pakistan is Rs. 43,999, and the estimated average price is Rs. 48,013. Previously the price was Rs. 38,000 in April, approximately a 13% increase. Latest Jun 2021 price from tracked on major eCommerce stores all across Pakistan.

EcoStar LED TV prices have gone up 1% in the last 30 days. EcoStar 43 Inch 43U571 LED TV is available at very limited stores online.
Ecostar's 43-inch LED TV is a budget-friendly set. With a full HD 1080p display, enjoy sharp quality pictures through the motion engine technology on the EcoStar 43U751. The fast motion pictures ensure a high-quality experience for users. In addition to the an A-Grade panel reduces the amount of light scattering on screen, hence providing a wide viewing angles and good color displays. This LED TV set also offers USB connection so that one can watch HD videos and listen to MP3 songs. You can also project your personal computer and laptop screen on this LED TV. This television set is most suitable for those who want a limited-feature set (i.e. with smart features or android connectivity) but with all basic facilities available.
Screen Size: 43-Inch
Resolution: 1920 x 1080 (FHD)
Smart Features: No
Hdmi: Yes
EcoStar 43 Inch 43U571 LED TV Price in Pakistan
The prices are collected from the best online stores in Pakistan like Symbios, iShopping.pk, Yayvo.com - updated Jun 2021.
Price Changes
| | |
| --- | --- |
| Date | Lowest Price |
| Feb 2019 | Rs. 37,500 |
| Feb 2019 | Rs. 37,499 |
| Mar 2019 | Rs. 36,499 |
| Mar 2019 | Rs. 32,915 |
| Mar 2019 | Rs. 35,999 |
| Mar 2019 | Rs. 35,900 |
| Nov 2019 | Rs. 35,800 |
| Nov 2019 | Rs. 35,499 |
| Dec 2019 | Rs. 34,999 |
| Dec 2019 | Rs. 35,499 |
| Jan 2020 | Rs. 34,999 |
| Feb 2020 | Rs. 34,899 |
| Mar 2020 | Rs. 34,999 |
| Mar 2020 | Rs. 35,499 |
| Mar 2020 | Rs. 34,499 |
| Apr 2020 | Rs. 36,000 |
| Jul 2020 | Rs. 36,500 |
| Jul 2020 | Rs. 35,999 |
| Aug 2020 | Rs. 35,499 |
| Sep 2020 | Rs. 34,500 |
| Apr 2021 | Rs. 38,000 |
| Apr 2021 | Rs. 43,999 |
| Jun 2021 | Rs. 43,999 |
EcoStar 43 Inch 43U571 LED TV Specs
General
| | |
| --- | --- |
| Screen Size | 43-Inch |
| Resolution | 1920 X 1080 (Full Hd) |
| Smart Features | No |
| Built-in Woofer | No |
| Hdr | Yes |
| Curved Screen | No |
| Usb | Yes |
| Hdmi | Yes |
| Bluetooth | Yes |