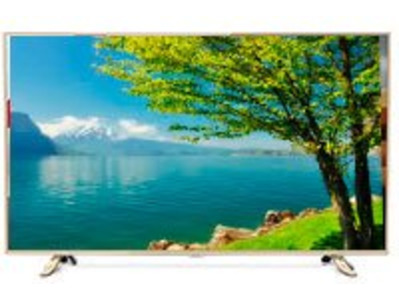 EcoStar 49 Inch 49UD920 LED TV Price
The Lowest price of EcoStar 49 Inch 49UD920 LED TV in Pakistan is Rs. 58,999, and the estimated average price is Rs. 58,999. Previously the price was Rs. 66,591 in January, approximately a 13% decrease. Latest May 2021 price from tracked on major eCommerce stores all across Pakistan.

EcoStar LED TV prices have gone up 7% in the last 30 days. EcoStar 49 Inch 49UD920 LED TV is available at very limited stores online.
Screen Size: 49-Inch
Resolution: 3840 x 2160 (UHD)
Smart Features: Yes
Hdmi: Yes
This EcoStar 49UD920 LED TV comes with its trademark EcoStar Vero 4K UHD technology that gives a picture quality which is 4 times better than that of full HD. Despite sporting high-end features, the price of the EcoStar 49UD920 is quite reasonable. This Android TV provides various features, including smart options such as Facebook and Netflix. With precision black technology, each frame gives a sharp contrast of all different colors, also neatly revealing different shades of black. Its quadcore processing engine also plays fast moving images smoothly. There is also plug and play USB with 4K video support.
EcoStar 49 Inch 49UD920 LED TV Price in Pakistan
The prices are collected from the best online stores in Pakistan like Shophive - updated May 2021.
Price Changes
| | |
| --- | --- |
| Date | Lowest Price |
| Feb 2019 | Rs. 62,000 |
| Jul 2019 | Rs. 73,999 |
| Jul 2019 | Rs. 62,000 |
| Aug 2019 | Rs. 60,400 |
| Aug 2019 | Rs. 59,900 |
| May 2020 | Rs. 59,400 |
| May 2020 | Rs. 59,900 |
| Jun 2020 | Rs. 66,591 |
| Jun 2020 | Rs. 59,900 |
| Oct 2020 | Rs. 66,591 |
| Oct 2020 | Rs. 59,900 |
| Dec 2020 | Rs. 66,591 |
| Jan 2021 | Rs. 59,900 |
| Jan 2021 | Rs. 66,591 |
| Feb 2021 | Rs. 58,999 |
| May 2021 | Rs. 58,999 |
EcoStar 49 Inch 49UD920 LED TV Specs
General
| | |
| --- | --- |
| Screen Size | 49-Inch |
| Resolution | 3840 x 2160 (4K) |
| Smart Features | Yes |
| Built-in Woofer | No |
| Hdr | Yes |
| Curved Screen | No |
| Usb | Yes |
| Hdmi | Yes |
| Bluetooth | Yes |