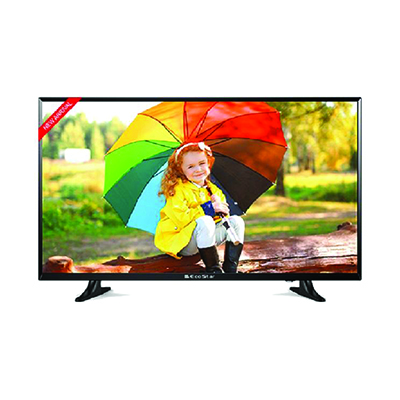 Ecostar 50 Inch 50UD940 UHD LED TV Price
The Lowest price of Ecostar 50 Inch 50UD940 UHD LED TV in Pakistan is Rs. 67,900, and the estimated average price is Rs. 67,900. Previously the price was Rs. 65,299 in March, approximately a 3% increase. Latest May 2021 price from tracked on major eCommerce stores all across Pakistan.

EcoStar LED TV prices have gone up 8% in the last 30 days. Ecostar 50 Inch 50UD940 UHD LED TV is available at very limited stores online.
Screen Size: 50-inch
Resolution: 3840 x 2160 (UHD)
Smart Features: Yes
Hdmi: Yes
50UD940 UHD LED TV is one of the latest arrivals in EcoStar LED TVs. 4K UHD resolution provides 4 times more detailed picture than Full HD. Its Slim and Thin panel with a new base stand adds beauty to your interior. HDR makes the picture more realistic with a wider range of contrast and brightness. It is a Smart TV that lets you enjoy features of Netflix, YouTube, Open Browser, and Facebook Watch. It has exciting video features of DynaCon, Image Refinery, Digital comb filter, and Wide Color Enhancer to provide a powerful contrast with much deeper blacks and brighter whites and a smooth natural view. It has a perfect sound system with Digital voice reduction and Dolby sound system technology to provide auto volume control. Moreover, this LED TV gives a great experience for gaming without compromising on picture details. the price of 50UD940 UHD LED TV is a little high as compared to other LED TVs from EcoStar but it is a worthy choice with all of these amazing features.
Ecostar 50 Inch 50UD940 UHD LED TV Price in Pakistan
The prices are collected from the best online stores in Pakistan like iShopping.pk - updated May 2021.
Price Changes
| | |
| --- | --- |
| Date | Lowest Price |
| Aug 2020 | Rs. 40,990 |
| Aug 2020 | Rs. 63,200 |
| Aug 2020 | Rs. 40,990 |
| Aug 2020 | Rs. 63,200 |
| Oct 2020 | Rs. 40,990 |
| Oct 2020 | Rs. 63,200 |
| Dec 2020 | Rs. 40,990 |
| Jan 2021 | Rs. 63,200 |
| Jan 2021 | Rs. 40,990 |
| Jan 2021 | Rs. 63,200 |
| Jan 2021 | Rs. 40,990 |
| Jan 2021 | Rs. 63,200 |
| Feb 2021 | Rs. 65,299 |
| Feb 2021 | Rs. 40,990 |
| Feb 2021 | Rs. 65,299 |
| Mar 2021 | Rs. 40,990 |
| Mar 2021 | Rs. 65,299 |
| Apr 2021 | Rs. 67,900 |
| May 2021 | Rs. 67,900 |
Ecostar 50 Inch 50UD940 UHD LED TV Specs
General
| | |
| --- | --- |
| Screen Size | 50-inch |
| Resolution | 3840x2160 (UHD) |
| Smart Features | Yes |
| Built-in Woofer | No |
| Hdr | Yes |
| Usb | Yes |
| Hdmi | Yes |
| Bluetooth | No |
| Curved Screen | No |
| Wifi | Yes |
| Auto Power Off | Yes |
| Auto Volume Control | Yes |