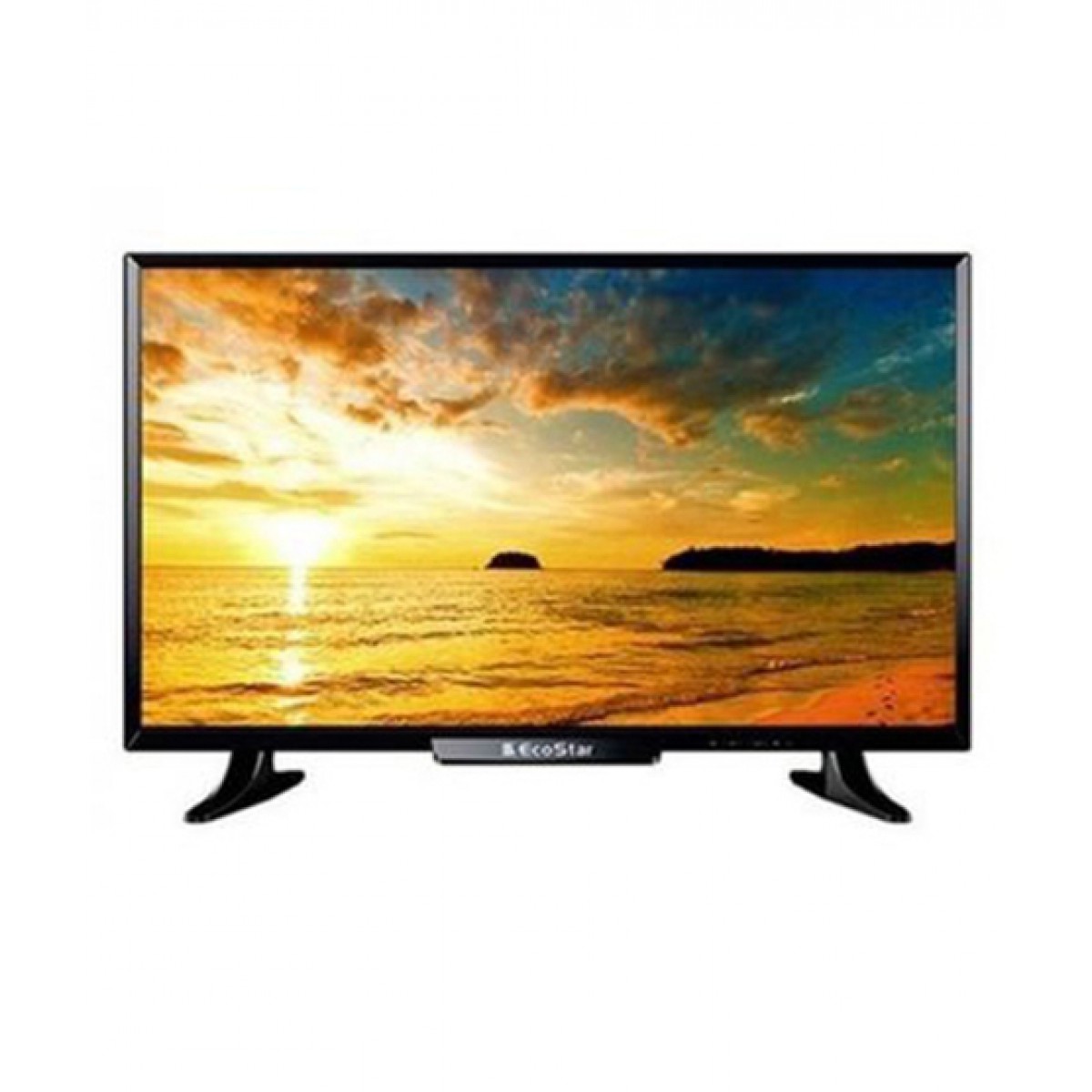 EcoStar 55 Inch 55U571 LED TV Price
The Lowest price of EcoStar 55 Inch 55U571 LED TV in Pakistan is Rs. 35,900, and the estimated average price is Rs. 45,616. Previously the price was Rs. 62,899 in March, approximately a 76% decrease. Latest Sep 2021 price from tracked on major eCommerce stores all across Pakistan.

EcoStar LED TV prices have gone down 1% in the last 30 days. EcoStar 55 Inch 55U571 LED TV is available at very limited stores online.
Screen Size: 55-inch
Resolution: 1920 x 1080 (FHD)
Smart Features: No
Hdmi: Yes
On this LED TV, the fluid motion technology makes all frames run smoothly and without any lag. With real color engine, the fully digital video processor executes a combination of unique EcoStar algorithms to cut down noise and create clear, vibrant and true to life images. The 55U571 has the Ecostar A-Grade panel. Although this television set produces one of the clearest videos and images in market, it does not come with Smart features, which is a major downside. Those who want crisp images but do not require smart features should go with the EcoStar 55U571.
EcoStar 55 Inch 55U571 LED TV Price in Pakistan
The prices are collected from the best online stores in Pakistan like Yayvo.com, iShopping.pk - updated Sep 2021.
Price Changes
| | |
| --- | --- |
| Date | Lowest Price |
| Feb 2019 | Rs. 57,999 |
| Mar 2019 | Rs. 56,499 |
| Mar 2019 | Rs. 54,999 |
| Apr 2019 | Rs. 57,999 |
| May 2019 | Rs. 59,000 |
| May 2019 | Rs. 57,999 |
| May 2019 | Rs. 59,000 |
| May 2019 | Rs. 57,999 |
| Jul 2019 | Rs. 51,999 |
| Aug 2019 | Rs. 57,999 |
| Sep 2019 | Rs. 59,000 |
| Jan 2020 | Rs. 57,599 |
| Jan 2020 | Rs. 59,000 |
| Mar 2020 | Rs. 59,900 |
| May 2020 | Rs. 62,899 |
| Jul 2020 | Rs. 62,000 |
| Sep 2020 | Rs. 57,499 |
| Oct 2020 | Rs. 62,000 |
| Oct 2020 | Rs. 62,899 |
| Feb 2021 | Rs. 65,048 |
| Mar 2021 | Rs. 62,899 |
| Apr 2021 | Rs. 35,900 |
| Sep 2021 | Rs. 35,900 |
EcoStar 55 Inch 55U571 LED TV Specs
General
| | |
| --- | --- |
| Screen Size | 55-Inch |
| Resolution | 1920 X 1080 (Full Hd) |
| Smart Features | No |
| Built-in Woofer | No |
| Hdr | Yes |
| Curved Screen | No |
| Usb | Yes |
| Hdmi | Yes |
| Bluetooth | Yes |