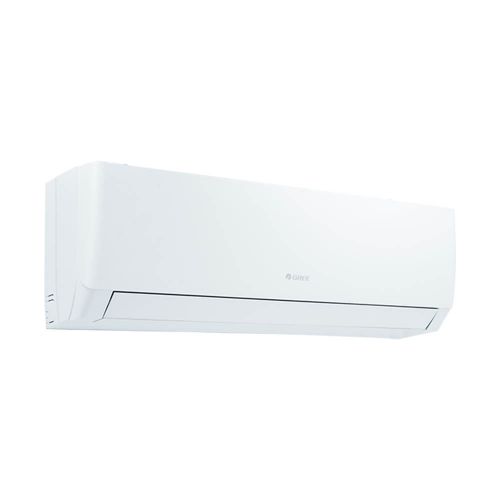 Gree 18PITH2W Inverter AC - 1.5 Ton Price
The Lowest price of Gree 18PITH2W Inverter AC - 1.5 Ton in Pakistan is Rs. 189,719, and the estimated average price is Rs. 192,214. Previously the price was Rs. 189,139 in August, approximately a 1% increase. Latest Sep 2023 price from tracked on major eCommerce stores all across Pakistan.

Gree Air Conditioners prices have gone down 3% in the last 30 days. Gree 18PITH2W Inverter AC - 1.5 Ton is widely available online.
Capacity: 1.5 Ton
Inverter Or Fixed: Inverter Ac
Energy Saving: Yes
Room Size: Up to 200 Square Feet
Wi-fi: No
BTU (Per Hour): 18000 BTUs/ hour
In terms of quality, reliability, and energy efficiency, Gree's 18PITH2W Pular Inverter is one of their most successful G10 models. Currently, Gree Inverter ACs are one of the top-selling inverter air conditioners in Pakistan, making it a household name in residential and commercial markets. Featuring the latest powerful G-10 inverter technology, this elegant curved design of a 1.5-ton Pular Series inverter air conditioner rated A+ for energy efficiency enables to save energy up to 60%. Together with its Low Voltage Start-up, 150V it features an auto-clean function and a Single Panel Easy Clean Filters together with Health Filters. Even so, it features a cooling and heating system that consists of 3D technology (vertical and horizontal) that covers a larger distance for better comfort. Equipped with the latest WiFi technology through which users can control the AC through a hassle-free process, due to its highly efficient Power Factor Correction Technology of Up to 99%. By delivering low energy consumption, as well as precise WIFI temperature and noise control through turbo seven fan speed adjustments, the Gree 18PITH2W Pular WIFI Inverter ACs are uniquely different from other ACs in the market. Finally, the Gree series inverter AC ensures safe and good air quality with a child lock and a highly efficient cold plasma generator that gives up to 3 times sterilization respectively.
Gree 18PITH2W Inverter AC - 1.5 Ton Price in Pakistan
The prices are collected from the best online stores in Pakistan like Mega.pk, Daraz.pk - updated Sep 2023.
Price Changes
| | |
| --- | --- |
| Date | Lowest Price |
| Mar 2022 | Rs. 108,699 |
| Apr 2022 | Rs. 110,999 |
| May 2022 | Rs. 114,900 |
| May 2022 | Rs. 114,975 |
| May 2022 | Rs. 118,900 |
| May 2022 | Rs. 114,500 |
| Jun 2022 | Rs. 119,999 |
| Jun 2022 | Rs. 120,000 |
| Jun 2022 | Rs. 119,999 |
| Jun 2022 | Rs. 123,999 |
| Jun 2022 | Rs. 124,900 |
| Jun 2022 | Rs. 124,100 |
| Jun 2022 | Rs. 124,900 |
| Jul 2022 | Rs. 118,900 |
| Jul 2022 | Rs. 124,900 |
| Jul 2022 | Rs. 118,900 |
| Aug 2022 | Rs. 124,900 |
| Aug 2022 | Rs. 125,455 |
| Aug 2022 | Rs. 124,100 |
| Aug 2022 | Rs. 125,455 |
| Sep 2022 | Rs. 119,999 |
| Sep 2022 | Rs. 117,000 |
| Oct 2022 | Rs. 127,899 |
| Oct 2022 | Rs. 117,000 |
| Oct 2022 | Rs. 121,500 |
| Oct 2022 | Rs. 125,455 |
| Nov 2022 | Rs. 128,714 |
| Dec 2022 | Rs. 129,999 |
| Dec 2022 | Rs. 132,500 |
| Dec 2022 | Rs. 132,999 |
| Dec 2022 | Rs. 133,320 |
| Feb 2023 | Rs. 135,900 |
| Mar 2023 | Rs. 151,000 |
| Apr 2023 | Rs. 187,860 |
| Apr 2023 | Rs. 185,499 |
| Apr 2023 | Rs. 185,999 |
| Apr 2023 | Rs. 186,999 |
| May 2023 | Rs. 187,860 |
| May 2023 | Rs. 186,999 |
| May 2023 | Rs. 186,900 |
| May 2023 | Rs. 186,999 |
| Jun 2023 | Rs. 187,499 |
| Jun 2023 | Rs. 185,999 |
| Jul 2023 | Rs. 191,499 |
| Jul 2023 | Rs. 185,999 |
| Aug 2023 | Rs. 189,139 |
| Aug 2023 | Rs. 189,719 |
| Sep 2023 | Rs. 189,719 |
Gree 18PITH2W Inverter AC - 1.5 Ton Specs
General
| | |
| --- | --- |
| Capacity | 1.5 Ton |
| Inverter Or Fixed | Inverter Ac |
| Energy Saving | Yes |
| Room Size | Up to 200 Square Feet |
| Wi-fi | Yes |
| BTU (Per Hour) | 18000 BTUs/ Hour |