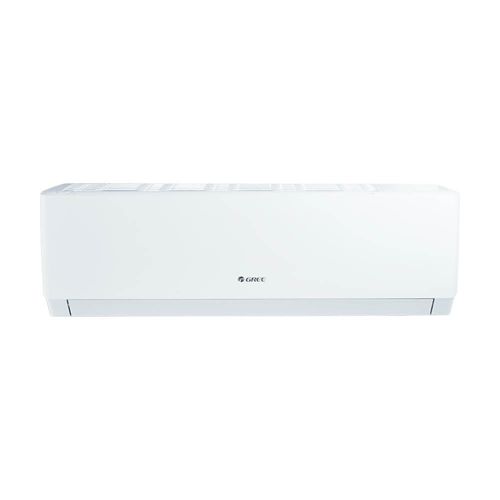 Gree GS-12PITH11W Pular WIFI Inverter AC - 1 Ton Price
The Lowest price of Gree GS-12PITH11W Pular WIFI Inverter AC - 1 Ton in Pakistan is Rs. 131,880, and the estimated average price is Rs. 147,556. Previously the price was Rs. 109,900 in February, approximately a 16% increase. Latest Mar 2023 price from tracked on major eCommerce stores all across Pakistan.

Gree Air Conditioners prices have gone down 16% in the last 30 days. Gree GS-12PITH11W Pular WIFI Inverter AC - 1 Ton is widely available online.
Capacity: 1 Ton
Inverter Or Fixed: Inverter Ac
Energy Saving: Yes
Room Size: Up to 120 Square Feet
Wi-fi: Yes
BTU (Per Hour): 12000 BTUs/ hour
For homeowners looking to save energy, the Gree GS - 12PITH11W is a new AC with a capacity of 1 Ton / 12000 BTUs inverter air conditioner is a vital purchase. In addition to the highlights on its capacity and energy-saving features, the best inverter air conditioner in Pakistan also meets performance requirements and has excellent after-sales service. Gree GS - 12PITH1W comes with a 150V low voltage start-up, 12000 BTU capacity, and auto voltage adaptation of 150V to 260V. The elegant curved design of this 1-ton Pular Series inverter air conditioner featuring G-10 inverter technology rates A+ for energy efficiency allowing energy savings of up to 60% with an eco-friendly refrigerant. Furthermore, it features a 3-D cooling/heating system that covers an extended distance for greater comfort. Seamless Design with double air deflectors enables air to flow even at a 90° angle. The device features WiFi technology, through which the user can control the AC, as well as an ultra-low frequency torque control that enables auto-restarting. By delivering low energy consumption, as well as precise WIFI temperature and noise control through turbo seven fan speed adjustments, the Gree GS – 12PITH11W Pular WIFI Inverter AC – 1 Ton ACs have a cooling BTU/H (H/S/L*) of 12966/11942/1024 and heating Output Capacity (W) (H/S/L*) of 14330/12966/2388. Finally, they are highly energy efficient with an Energy Efficiency Ratio (EER) ratio of 3.6 for both heating and cooling.
Gree GS-12PITH11W Pular WIFI Inverter AC - 1 Ton Price in Pakistan
The prices are collected from the best online stores in Pakistan like iShopping.pk, Daraz.pk, Alfatah.com.pk, Mega.pk - updated Mar 2023.
Price Changes
| | |
| --- | --- |
| Date | Lowest Price |
| Apr 2022 | Rs. 89,999 |
| Apr 2022 | Rs. 90,400 |
| Apr 2022 | Rs. 90,399 |
| Apr 2022 | Rs. 89,999 |
| May 2022 | Rs. 90,399 |
| May 2022 | Rs. 87,999 |
| May 2022 | Rs. 90,399 |
| Jun 2022 | Rs. 90,400 |
| Jun 2022 | Rs. 91,999 |
| Jun 2022 | Rs. 94,000 |
| Nov 2022 | Rs. 97,999 |
| Nov 2022 | Rs. 94,000 |
| Jan 2023 | Rs. 100,400 |
| Jan 2023 | Rs. 104,999 |
| Jan 2023 | Rs. 104,000 |
| Jan 2023 | Rs. 106,099 |
| Feb 2023 | Rs. 109,900 |
| Mar 2023 | Rs. 131,880 |
| Mar 2023 | Rs. 131,880 |
Gree GS-12PITH11W Pular WIFI Inverter AC - 1 Ton Specs
General
| | |
| --- | --- |
| Capacity | 1 Ton |
| Inverter Or Fixed | Inverter Ac |
| Energy Saving | Yes |
| Room Size | Up to 120 Square Feet |
| Wi-fi | Yes |
| BTU (Per Hour) | 12000 BTUs/ hour |