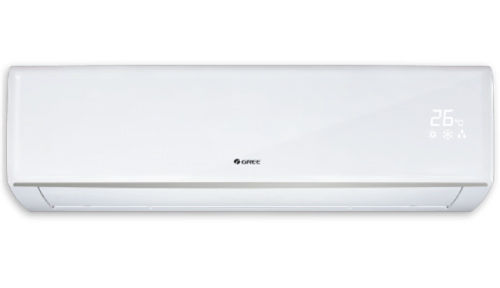 Gree GS-18LM4 AC - 1.5 Ton Price
The Lowest price of Gree GS-18LM4 AC - 1.5 Ton in Pakistan is Rs. 91,000, and the estimated average price is Rs. 91,000. Previously the price was Rs. 64,900 in January, approximately a 28% increase. Latest Jul 2021 price from tracked on major eCommerce stores all across Pakistan.

Gree Air Conditioners prices have gone down 4% in the last 30 days. Gree GS-18LM4 AC - 1.5 Ton is available at very limited stores online.
Capacity: 1.5 Ton
Inverter or Fixed: Fixed AC
Energy Saving: No
Room Size: Up to 200 Square Feet
Wi-fi: No
BTU (per hour): 18000 BTUs/hour
Featuring a low-noise, high-performance cooling technology with intelligent controls for defrosting, humidity, and shutdown, the Gree GS-18LM4 is one of the most diverse air conditioners out there that is available at some of the lowest price for Gree air conditioners in Pakistan.
Gree GS-18LM4 AC - 1.5 Ton Price in Pakistan
The prices are collected from the best online stores in Pakistan like Shopperspk.com - updated Jul 2021.
Price Changes
| | |
| --- | --- |
| Date | Lowest Price |
| May 2020 | Rs. 64,999 |
| May 2020 | Rs. 65,900 |
| Jun 2020 | Rs. 68,900 |
| Dec 2020 | Rs. 91,000 |
| Jan 2021 | Rs. 68,900 |
| Jan 2021 | Rs. 64,900 |
| Jan 2021 | Rs. 91,000 |
| Jul 2021 | Rs. 91,000 |