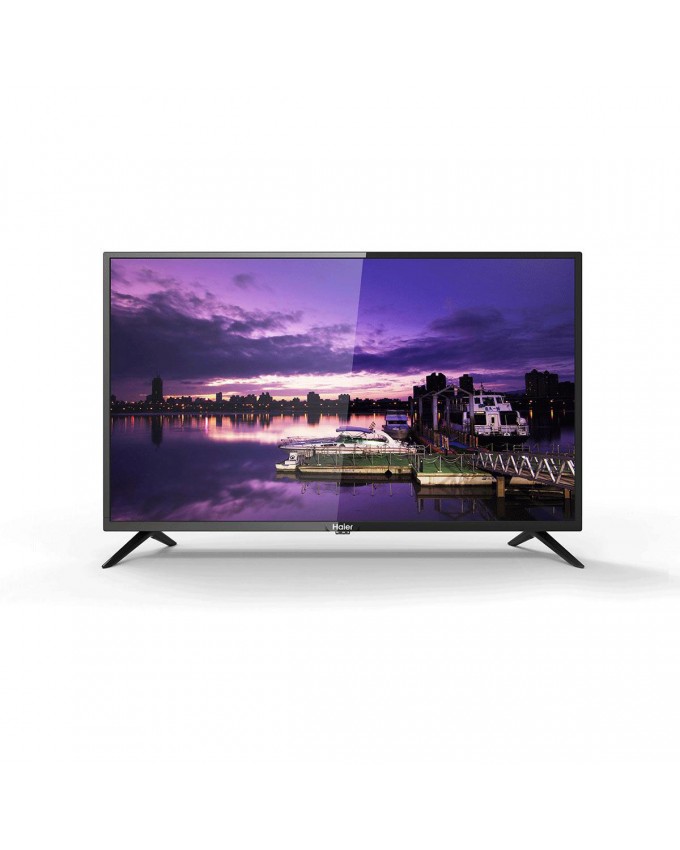 Haier 32B9200M LED TV Price
The Lowest price of Haier 32B9200M LED TV in Pakistan is Rs. 28,800, and the estimated average price is Rs. 28,800. Previously the price was Rs. 25,500 in April, approximately a 11% increase. Latest Jun 2021 price from tracked on major eCommerce stores all across Pakistan.
This is another, affordable option from Haier LED TV series with smart share capabilities. This smart TV delivers sharp and bright picture quality with its HD Ready technology and Miracast screen mirroring. With Auto volume leveler, the sound is streamlined so that all volume fluctuations during change of programs or television channels are eradicated. This television is also aesthetically pleasing and will make a nice addition to your living spaces.
Screen Size: 32-Inch
Resolution: 1366 x 768 (HD)
Smart Features: Yes
Hdmi: Yes
Haier 32B9200M LED TV Price in Pakistan
The prices are collected from the best online stores in Pakistan like Shopperspk.com - updated Jun 2021.
Price Changes
| | |
| --- | --- |
| Date | Lowest Price |
| May 2019 | Rs. 20,000 |
| Jul 2019 | Rs. 19,479 |
| Jul 2019 | Rs. 20,000 |
| Aug 2019 | Rs. 20,600 |
| Aug 2019 | Rs. 20,748 |
| Oct 2019 | Rs. 20,199 |
| Nov 2019 | Rs. 19,000 |
| Nov 2019 | Rs. 20,199 |
| Nov 2019 | Rs. 20,200 |
| Nov 2019 | Rs. 19,760 |
| Dec 2019 | Rs. 20,200 |
| Dec 2019 | Rs. 19,275 |
| Dec 2019 | Rs. 20,200 |
| Dec 2019 | Rs. 19,795 |
| Dec 2019 | Rs. 18,500 |
| Dec 2019 | Rs. 19,795 |
| Dec 2019 | Rs. 20,200 |
| Jan 2020 | Rs. 20,199 |
| Jan 2020 | Rs. 20,200 |
| Feb 2020 | Rs. 20,947 |
| Feb 2020 | Rs. 20,500 |
| Mar 2020 | Rs. 21,000 |
| Mar 2020 | Rs. 20,500 |
| Mar 2020 | Rs. 19,975 |
| Mar 2020 | Rs. 21,000 |
| Mar 2020 | Rs. 20,175 |
| Mar 2020 | Rs. 20,170 |
| Mar 2020 | Rs. 20,365 |
| Apr 2020 | Rs. 20,569 |
| Apr 2020 | Rs. 19,000 |
| May 2020 | Rs. 20,400 |
| Jun 2020 | Rs. 20,900 |
| Jun 2020 | Rs. 20,799 |
| Jan 2021 | Rs. 28,800 |
| Jan 2021 | Rs. 25,500 |
| Apr 2021 | Rs. 28,800 |
| Apr 2021 | Rs. 25,500 |
| Apr 2021 | Rs. 28,800 |
| Jun 2021 | Rs. 28,800 |
Haier 32B9200M LED TV Specs
General
| | |
| --- | --- |
| Screen Size | 32-Inch |
| Resolution | 1366x768 (HD) |
| Smart Features | Yes |
| Built-in Woofer | No |
| Hdr | Yes |
| Usb | Yes |
| Hdmi | Yes |
| Bluetooth | No |
| Curved Screen | No |