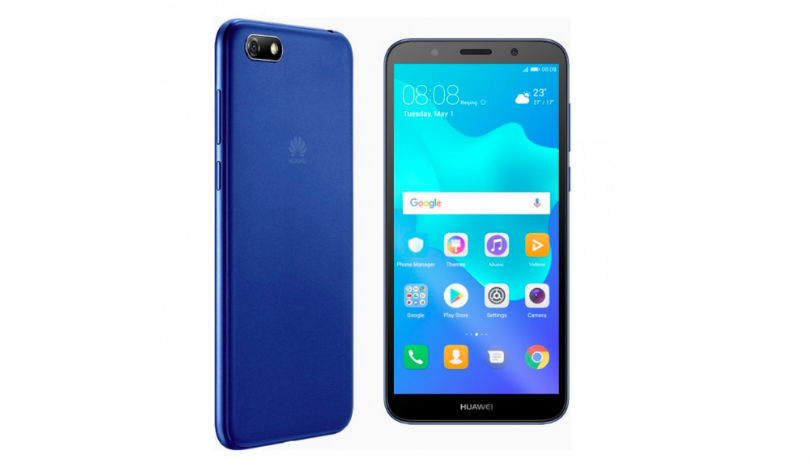 Huawei Y7 Prime (2018) Price
The Lowest price of Huawei Y7 Prime (2018) in Pakistan is Rs. 22,499, and the estimated average price is Rs. 25,500. Previously the price was Rs. 18,999 in August, approximately a 15% increase. Latest Oct 2022 price from tracked on major eCommerce stores all across Pakistan.

Huawei prices have gone up 5% in the last 30 days. Huawei Y7 Prime (2018) is available at very limited stores online.
Display: 5.45 Inches
Ram: 2GB
Storage: 16GB
Camera: 13MP
Battery: 3020Mah
Huawei Y5 Prime is a pretty good phone in the mid-range given its powerful features. The phone is also very affordable and serves as a great entry phone for those upgrading from an outdated phone. If you want a smartphone with a budget in mind, get the Y5 because it is brilliant in terms of performance.
Huawei Y7 Prime (2018) Price in Pakistan
The prices are collected from the best online stores in Pakistan like Buhatala.com - updated Oct 2022.
Huawei Y7 Prime (2018) Details
Final Verdict
Huge battery
Supports 4G
Operates on Android Oreo
Price Changes
| | |
| --- | --- |
| Date | Lowest Price |
| Jan 2019 | Rs. 23,499 |
| Jan 2019 | Rs. 23,490 |
| Feb 2019 | Rs. 23,499 |
| Feb 2019 | Rs. 23,999 |
| Mar 2019 | Rs. 22,000 |
| Apr 2019 | Rs. 23,999 |
| May 2019 | Rs. 25,200 |
| Jul 2019 | Rs. 24,999 |
| Jul 2019 | Rs. 25,200 |
| Jul 2019 | Rs. 24,999 |
| Jul 2019 | Rs. 17,600 |
| Jul 2019 | Rs. 24,999 |
| Jul 2019 | Rs. 22,490 |
| Aug 2019 | Rs. 22,499 |
| Sep 2019 | Rs. 21,999 |
| Sep 2019 | Rs. 21,499 |
| Feb 2020 | Rs. 18,000 |
| Feb 2020 | Rs. 17,500 |
| Mar 2020 | Rs. 18,000 |
| Apr 2020 | Rs. 21,499 |
| May 2020 | Rs. 21,699 |
| May 2020 | Rs. 21,499 |
| May 2020 | Rs. 15,999 |
| May 2020 | Rs. 21,499 |
| May 2020 | Rs. 18,000 |
| Jun 2020 | Rs. 21,499 |
| Jun 2020 | Rs. 18,000 |
| Jun 2020 | Rs. 13,800 |
| Jun 2020 | Rs. 12,800 |
| Jun 2020 | Rs. 21,699 |
| Jun 2020 | Rs. 18,999 |
| Jun 2020 | Rs. 21,699 |
| Jul 2020 | Rs. 12,800 |
| Aug 2020 | Rs. 15,500 |
| Aug 2020 | Rs. 18,500 |
| Aug 2020 | Rs. 21,699 |
| Aug 2020 | Rs. 18,999 |
| Aug 2020 | Rs. 21,699 |
| Aug 2020 | Rs. 12,800 |
| Sep 2020 | Rs. 13,500 |
| Sep 2020 | Rs. 18,500 |
| Sep 2020 | Rs. 21,699 |
| Sep 2020 | Rs. 22,499 |
| Sep 2020 | Rs. 13,500 |
| Oct 2020 | Rs. 22,499 |
| Oct 2020 | Rs. 12,800 |
| Oct 2020 | Rs. 22,499 |
| Oct 2020 | Rs. 12,800 |
| Oct 2020 | Rs. 12,800 |
| Oct 2020 | Rs. 22,499 |
| Nov 2020 | Rs. 17,500 |
| Dec 2020 | Rs. 22,499 |
| Jan 2021 | Rs. 20,500 |
| Jan 2021 | Rs. 22,499 |
| Jan 2021 | Rs. 18,999 |
| Jan 2021 | Rs. 22,499 |
| Feb 2021 | Rs. 18,999 |
| Feb 2021 | Rs. 22,499 |
| Mar 2021 | Rs. 18,999 |
| Mar 2021 | Rs. 22,499 |
| May 2021 | Rs. 17,500 |
| Jun 2021 | Rs. 16,500 |
| Jun 2021 | Rs. 22,499 |
| Jun 2021 | Rs. 18,999 |
| Jun 2021 | Rs. 22,499 |
| Aug 2021 | Rs. 20,500 |
| Aug 2021 | Rs. 22,499 |
| Aug 2021 | Rs. 18,999 |
| Aug 2021 | Rs. 22,499 |
| Oct 2022 | Rs. 22,499 |
Huawei Y7 Prime (2018) Specs
General
| | |
| --- | --- |
| Dimensions | 146.5 X 70.9 X 8.3 Mm |
| Weight | 142g |
| Dualsim | Yes |
| Audio Jack | Yes |
| Battery | 3020Mah |
Display
| | |
| --- | --- |
| Size | 5.45 Inches |
| Body To Screen Ratio | 73.8% |
| Resolution | 720 X 1440 Pixels |
| Pixel Density | 295 Pixels Per Inch |
Hardware
| | |
| --- | --- |
| Processor | Mediatek Mt6739 |
| Card Slot | Yes, Up To 256GB |
| Ram | 2GB |
| Storage | 16GB |
Camera
Sensors
| | |
| --- | --- |
| Sensors | Accelerometer, Proximity |