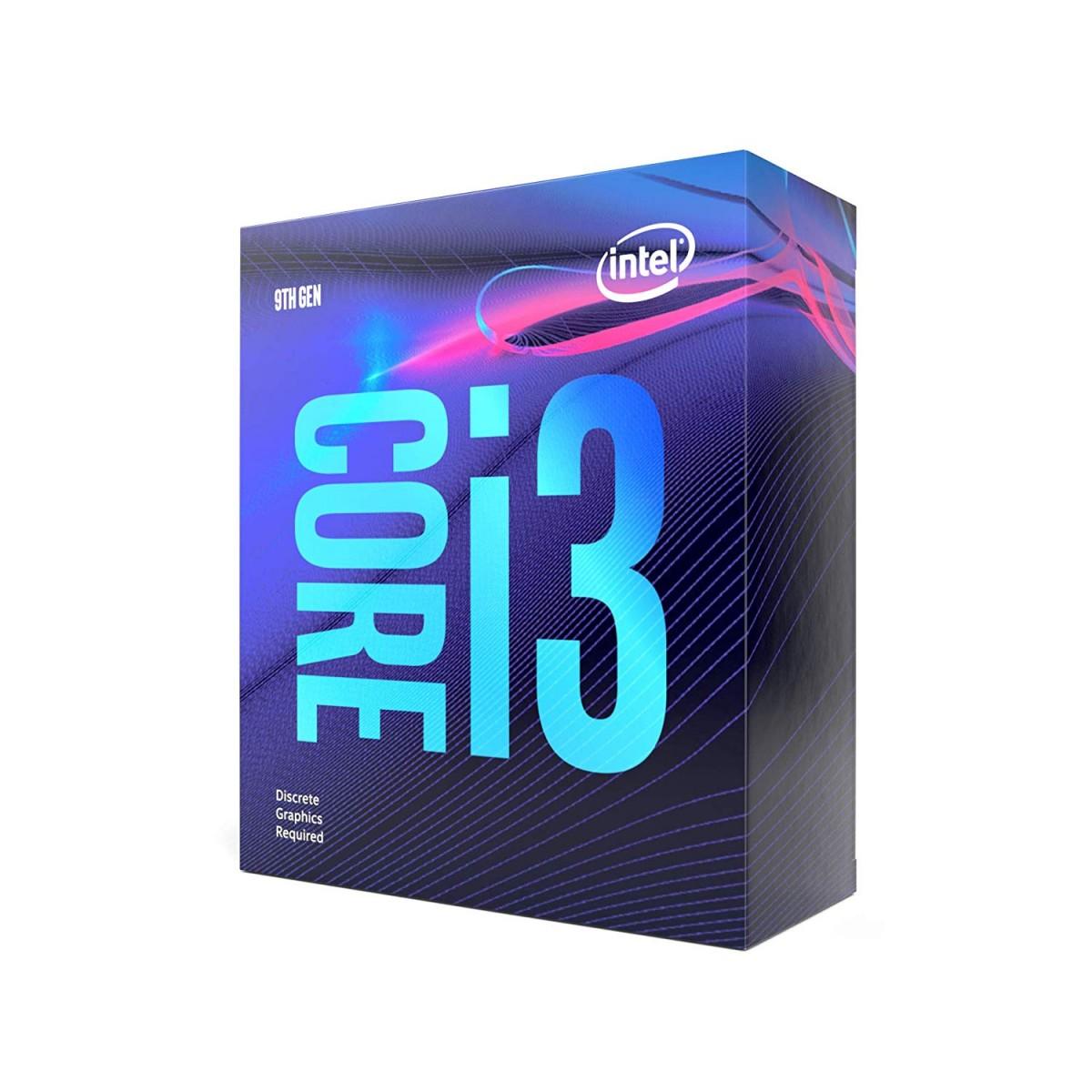 The Lowest price of Intel Core i3 9100 in Pakistan is Rs. 21,800, and the estimated average price is Rs. 22,683. Previously the price was Rs. 22,000 in March, approximately a 1% decrease. Latest Apr 2021 price from tracked on major eCommerce stores all across Pakistan.

Intel prices have gone up 1% in the last 30 days. Intel Core i3 9100 is widely available online.
Generation: 9th Generation
Base Clock Speed: 3.6 Ghz
# of Cores: 4 Cores
# of Threads: 4 Threads
Turbo Clock Speed: 4.2 GHz
TDP: 65 W
Cache: 6 MB
The Intel Core i3-9100 is a quad-core entry-level performance processor. It comes with integrated graphics with Intel UHD Graphics 630. The Core i3-9100 processors are multiple locked but the bus speed is unlocked that enables some clock adjustments. You can pick the Intel core i3-9100 without spending any extra money on CPU cooling as it comes with a CPU cooler.
Intel Core i3 9100 Price in Pakistan
The prices are collected from the best online stores in Pakistan like Easetec.com.pk, Industech, EasySkinsInc.com, Daraz.pk - updated Apr 2021.
Price Changes
| | |
| --- | --- |
| Date | Lowest Price |
| Feb 2020 | Rs. 15,900 |
| Mar 2020 | Rs. 16,000 |
| Mar 2020 | Rs. 15,900 |
| Mar 2020 | Rs. 15,500 |
| Apr 2020 | Rs. 15,900 |
| Apr 2020 | Rs. 16,500 |
| May 2020 | Rs. 17,799 |
| May 2020 | Rs. 23,099 |
| Jun 2020 | Rs. 22,999 |
| Jun 2020 | Rs. 23,099 |
| Jun 2020 | Rs. 22,999 |
| Jul 2020 | Rs. 23,099 |
| Jul 2020 | Rs. 21,999 |
| Jul 2020 | Rs. 20,999 |
| Jul 2020 | Rs. 23,099 |
| Jul 2020 | Rs. 20,999 |
| Jul 2020 | Rs. 23,099 |
| Aug 2020 | Rs. 23,000 |
| Aug 2020 | Rs. 21,000 |
| Aug 2020 | Rs. 23,000 |
| Sep 2020 | Rs. 22,000 |
| Oct 2020 | Rs. 21,000 |
| Nov 2020 | Rs. 21,800 |
| Nov 2020 | Rs. 21,000 |
| Nov 2020 | Rs. 20,000 |
| Jan 2021 | Rs. 21,800 |
| Jan 2021 | Rs. 20,000 |
| Feb 2021 | Rs. 21,800 |
| Mar 2021 | Rs. 22,000 |
| Mar 2021 | Rs. 21,800 |
| Apr 2021 | Rs. 21,800 |