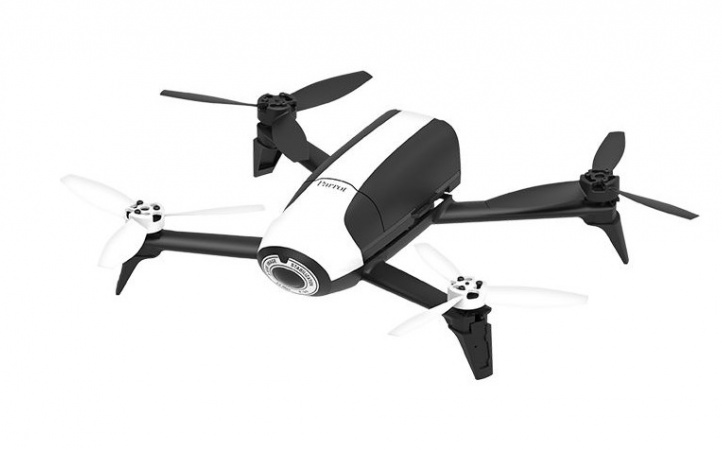 The Lowest price of Parrot BeBop 2 in Pakistan is Rs. 89,899, and the estimated average price is Rs. 119,949. Previously the price was Rs. 99,549 in June, approximately a 11% decrease. Latest Mar 2023 price from tracked on major eCommerce stores all across Pakistan.
Flight Time: 25 minutes
Range: 300 meters
Camera: 14 Mega-Pixels
Weight: 500 Grams
The BeBop 2 is a Drone released by Parrot in 2015 which is capable of recording 1080p video, includes a 14mp camera and can be controlled via your tablet/smartphone or an optional flight controller.
Parrot BeBop 2 Price in Pakistan
The prices are collected from the best online stores in Pakistan like iShopping.pk - updated Mar 2023.
Price Changes
| | |
| --- | --- |
| Date | Lowest Price |
| Jan 2019 | Rs. 70,399 |
| Jan 2019 | Rs. 62,099 |
| Jan 2019 | Rs. 70,399 |
| Jan 2019 | Rs. 60,299 |
| Feb 2019 | Rs. 70,399 |
| Mar 2019 | Rs. 60,499 |
| Mar 2019 | Rs. 70,699 |
| Apr 2019 | Rs. 71,899 |
| Jul 2019 | Rs. 76,699 |
| Aug 2019 | Rs. 89,899 |
| Jun 2020 | Rs. 99,549 |
| Jun 2020 | Rs. 89,899 |
| Aug 2020 | Rs. 99,549 |
| Aug 2020 | Rs. 89,899 |
| Aug 2020 | Rs. 99,549 |
| Aug 2020 | Rs. 89,899 |
| Dec 2020 | Rs. 99,549 |
| Jan 2021 | Rs. 89,899 |
| Jan 2021 | Rs. 99,549 |
| Jan 2021 | Rs. 89,899 |
| Feb 2021 | Rs. 99,549 |
| Feb 2021 | Rs. 89,899 |
| Mar 2021 | Rs. 99,549 |
| Mar 2021 | Rs. 89,899 |
| Jun 2021 | Rs. 99,549 |
| Jun 2021 | Rs. 89,899 |
| Aug 2021 | Rs. 99,549 |
| Aug 2021 | Rs. 89,899 |
| Oct 2021 | Rs. 99,549 |
| Nov 2021 | Rs. 89,899 |
| Feb 2022 | Rs. 99,549 |
| Feb 2022 | Rs. 89,899 |
| Jun 2022 | Rs. 99,549 |
| Jun 2022 | Rs. 89,899 |
| Mar 2023 | Rs. 89,899 |
Parrot BeBop 2 Specs
General
| | |
| --- | --- |
| Flight Time | 25 Minutes |
| Range | 300 meters |
| Camera | 14 Mega-pixels |
| Weight | 500 Grams |
| Battery Size | 2700 mAh |
| Video Quality | 1080p |