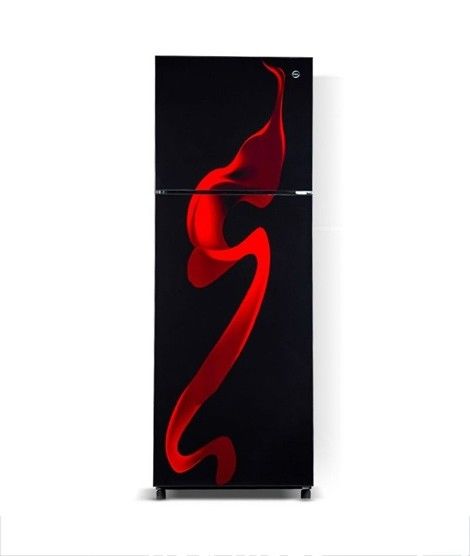 Pel 2550 Glass Door Refrigerator Price
The Lowest price of Pel 2550 Glass Door Refrigerator in Pakistan is Rs. 45,900, and the estimated average price is Rs. 58,550.
Capacity: 260 L
Inverter: No
Door style: Glass door
Led display: No
This PEL PRGD-2550 glass door refrigerator comes in both red and purple blaze with a flush handle. It has a smooth mirror finish and is one of the finest interiors you will see in a glass door refrigerator. The refrigerator has 260 liters of storage space with a wide-body type and a unit dimension of 1610 x 615 x 665 mm that is designed to consume about 140 watts of power. In addition, the refrigerator features a deodorizing and LUMI fresh technology that always keeps the food smelling and looking fresh. PEL PRGD-2550 comes with a copper compressor that is 99.9% pure, and a ten-year warranty that guarantees peak performance. Moreover, the PEL Glass door refrigerator's energy-efficient compressor makes it an excellent choice with no stabilizers needed.
Pel 2550 Glass Door Refrigerator Price in Pakistan
The prices are collected from the best online stores in Pakistan like iShopping.pk, Surmawala.pk, Daraz.pk - updated Aug 2022.
Pel 2550 Glass Door Refrigerator Specs
General
| | |
| --- | --- |
| Capacity | 260 L |
| Inverter | No |
| Door Style | Glass Door |
| Led Display | No |
| Door lock | Yes |
| Instant cooling | Yes |
| Low voltage startup | Yes |
| Size | 9 cu. ft |