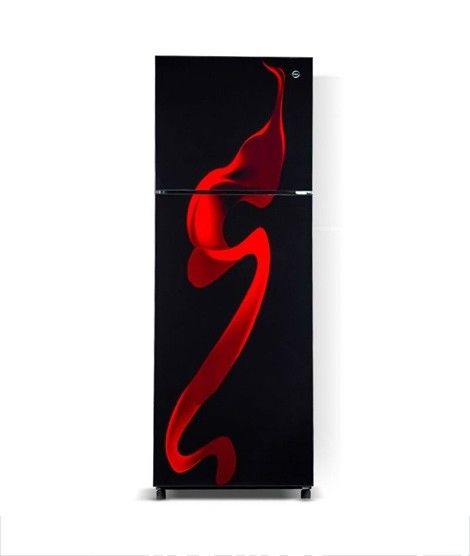 Pel PRGD-2200 Glass Door Refrigerator Price
The Lowest price of Pel PRGD-2200 Glass Door Refrigerator in Pakistan is Rs. 85,499, and the estimated average price is Rs. 88,749. Previously the price was Rs. 84,900 in May, approximately a 1% increase. Latest Jun 2023 price from tracked on major eCommerce stores all across Pakistan.

PEL Refrigerator prices have gone down 2% in the last 30 days. Pel PRGD-2200 Glass Door Refrigerator is available at very limited stores online.
Capacity: 194 L
Inverter: No
Door style: Glass door
Led display: No
The PEL PRGD-2200 Glass Door Refrigerators come with an exceptional faster uniform cooling technology that saves cost with an exceptionally large storage capacity of 194 L. Holding a unique position in the PEL products the PRGD-2200 has a high-performance fan, and a fast freezing technology that is capable to form ice in 25 minutes. In addition, the cabinets of PEL PRGD-2200 are made of consumable friendly ABS material and it comes with a built-in LUMI fresh technology that utilizes the UV antibacterial properties for both cleanliness and freshness. Finally, this refrigerator provides a solution to the common problem of unstable voltage count where the Low Voltage Start function regulates electricity flow, ensuring a safe start.
Pel PRGD-2200 Glass Door Refrigerator Price in Pakistan
The prices are collected from the best online stores in Pakistan like Daraz.pk - updated Jun 2023.
Price Changes
| | |
| --- | --- |
| Date | Lowest Price |
| Nov 2022 | Rs. 55,000 |
| Nov 2022 | Rs. 55,999 |
| Nov 2022 | Rs. 54,850 |
| Nov 2022 | Rs. 55,999 |
| Dec 2022 | Rs. 55,499 |
| Dec 2022 | Rs. 55,999 |
| Dec 2022 | Rs. 56,999 |
| Jan 2023 | Rs. 55,999 |
| Feb 2023 | Rs. 56,999 |
| Feb 2023 | Rs. 58,200 |
| Feb 2023 | Rs. 64,000 |
| Feb 2023 | Rs. 64,375 |
| Mar 2023 | Rs. 82,000 |
| May 2023 | Rs. 84,900 |
| Jun 2023 | Rs. 85,499 |
| Jun 2023 | Rs. 85,499 |
Pel PRGD-2200 Glass Door Refrigerator Specs
General
| | |
| --- | --- |
| Capacity | 194 L |
| Inverter | No |
| Door Style | Glass Door |
| Led Display | No |
| Door lock | Yes |
| Instant cooling | Yes |
| Low voltage startup | Yes |
| Size | 7 cu. ft |