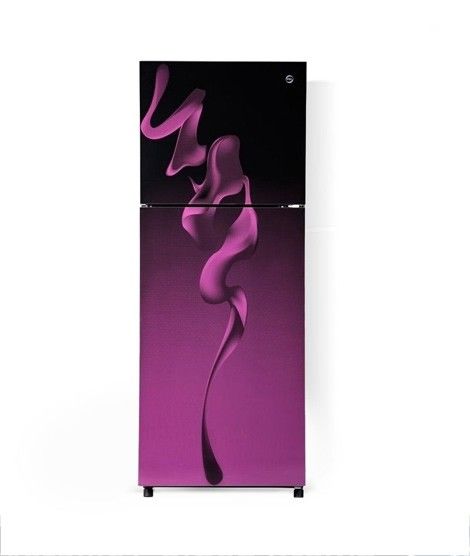 Pel PRGD 6350 Glass Door Refrigerator Price
The Lowest price of Pel PRGD 6350 Glass Door Refrigerator in Pakistan is Rs. 105,000, and the estimated average price is Rs. 107,500. Previously the price was Rs. 102,000 in October, approximately a 2% increase. Latest Dec 2023 price from tracked on major eCommerce stores all across Pakistan.

PEL Refrigerator prices have gone down 2% in the last 30 days. Pel PRGD 6350 Glass Door Refrigerator is available at very limited stores online.
Capacity: 320 L
Inverter: No
Door style: Glass door
Led display: No
With a capacity of 320 liters, PRGD 6350 is one of the glass door refrigerators offered by PEL. It features an instant freeze function that makes ice in only 25 minutes. Other features include a high-speed fan, LUMI fresh technology, ABS material cabinet, purest inside copper condenser, a deodorizer, and more. Enjoy fresh vegetables every time with LUMI fresh technology. Moreover, the unique feature of this refrigerator is a deodorizer that keeps the PEL refrigerator free from the unpleasant smell. The copper condenser results in improved refrigeration and enhances its life. Furthermore, high-quality ABS material cabinets give you safe and healthy food.
Pel PRGD 6350 Glass Door Refrigerator Price in Pakistan
The prices are collected from the best online stores in Pakistan like Surmawala.pk, Daraz.pk - updated Dec 2023.
Price Changes
| | |
| --- | --- |
| Date | Lowest Price |
| Oct 2022 | Rs. 64,800 |
| Oct 2022 | Rs. 65,999 |
| Oct 2022 | Rs. 68,388 |
| Nov 2022 | Rs. 70,000 |
| Nov 2022 | Rs. 72,422 |
| Nov 2022 | Rs. 70,000 |
| Nov 2022 | Rs. 67,388 |
| Dec 2022 | Rs. 69,888 |
| Jan 2023 | Rs. 70,000 |
| Jan 2023 | Rs. 71,499 |
| Feb 2023 | Rs. 75,000 |
| Feb 2023 | Rs. 77,000 |
| Feb 2023 | Rs. 77,300 |
| Feb 2023 | Rs. 83,750 |
| Mar 2023 | Rs. 96,000 |
| Apr 2023 | Rs. 105,000 |
| Apr 2023 | Rs. 105,000 |
| May 2023 | Rs. 103,000 |
| Jun 2023 | Rs. 105,000 |
| Jun 2023 | Rs. 99,999 |
| Jun 2023 | Rs. 102,899 |
| Jun 2023 | Rs. 105,000 |
| Aug 2023 | Rs. 108,000 |
| Aug 2023 | Rs. 106,000 |
| Aug 2023 | Rs. 110,000 |
| Oct 2023 | Rs. 106,000 |
| Oct 2023 | Rs. 99,500 |
| Oct 2023 | Rs. 102,000 |
| Nov 2023 | Rs. 105,000 |
| Dec 2023 | Rs. 105,000 |
Pel PRGD 6350 Glass Door Refrigerator Specs
General
| | |
| --- | --- |
| Capacity | 320 L |
| Inverter | No |
| Door Style | Glass Door |
| Led Display | No |
| Door lock | Yes |
| Instant cooling | Yes |
| Low voltage startup | Yes |
| Size | 11 cu. ft |