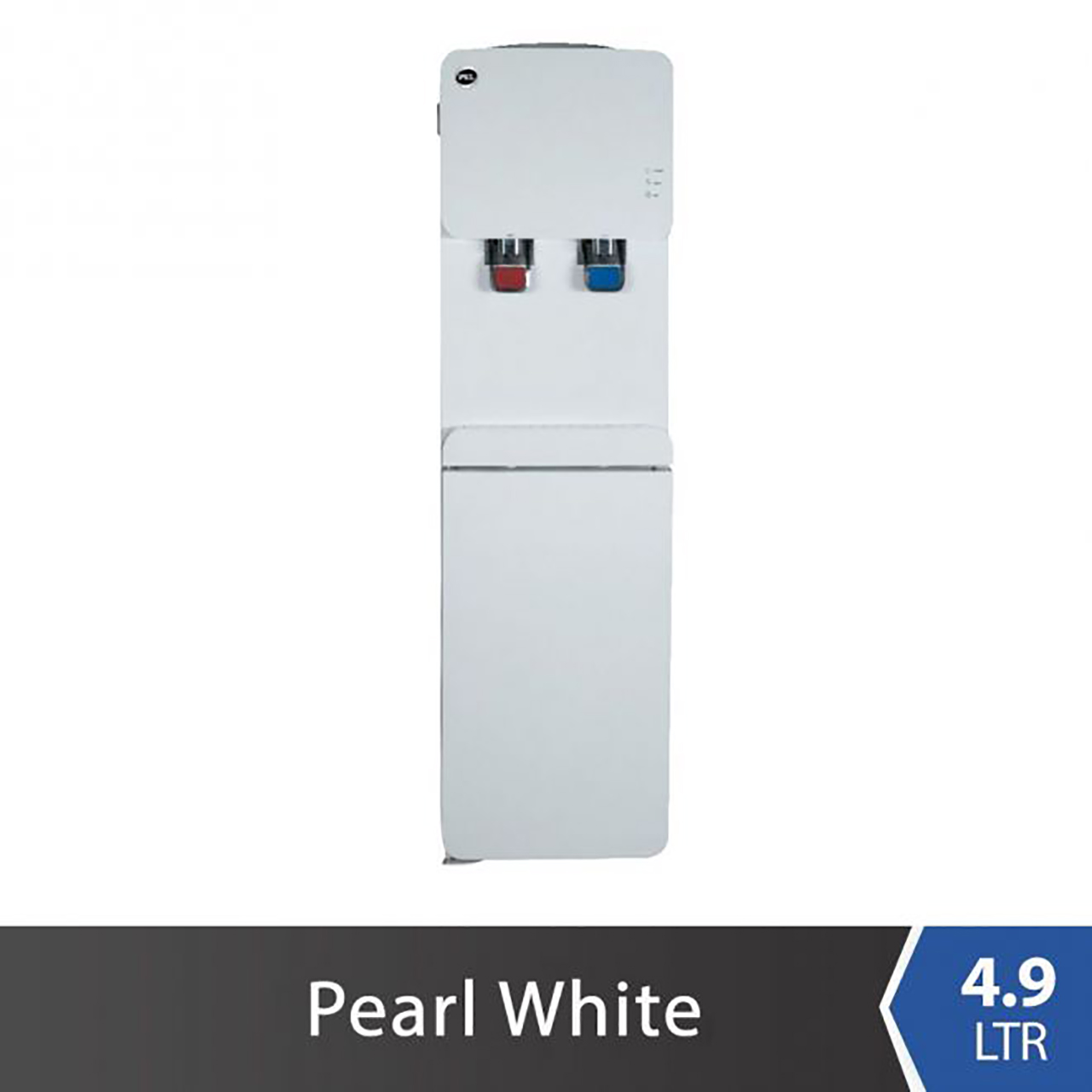 PEL PWD 215 Pearl Water Dispenser Price
The Lowest price of PEL PWD 215 Pearl Water Dispenser in Pakistan is Rs. 29,999, and the estimated average price is Rs. 34,058. Previously the price was Rs. 35,000 in June, approximately a 17% decrease. Latest Dec 2023 price from tracked on major eCommerce stores all across Pakistan.

Pel Water Dispenser prices have gone up 1% in the last 30 days. PEL PWD 215 Pearl Water Dispenser is widely available online.
Taps : 2
Capacity : 3.7 Cold Water
When it comes to dispensers Pel is one of the household names in Pakistan. Pel Pwd 215 comes with a sleek design and with 3.7-liter cold tank capacity. This water dispenser comes with separate storage for food items. Its antibacterial and rust-free features make sure the water and clean and healthy. Pel's latest technology provides chilled water in an instant. This dispenser has a gross weight of 19.5 kg and is available in white color.
PEL PWD 215 Pearl Water Dispenser Price in Pakistan
The prices are collected from the best online stores in Pakistan like Mega.pk, Daraz.pk, Telemart.pk, Alfatah.com.pk - updated Dec 2023.
Price Changes
| | |
| --- | --- |
| Date | Lowest Price |
| Feb 2023 | Rs. 32,499 |
| Mar 2023 | Rs. 31,199 |
| Mar 2023 | Rs. 32,499 |
| Apr 2023 | Rs. 35,000 |
| Apr 2023 | Rs. 32,499 |
| Apr 2023 | Rs. 35,000 |
| Apr 2023 | Rs. 32,499 |
| May 2023 | Rs. 35,000 |
| May 2023 | Rs. 32,499 |
| May 2023 | Rs. 35,000 |
| Jun 2023 | Rs. 32,499 |
| Jun 2023 | Rs. 35,000 |
| Jul 2023 | Rs. 29,999 |
| Dec 2023 | Rs. 29,999 |
PEL PWD 215 Pearl Water Dispenser Specs
General
| | |
| --- | --- |
| Taps | 2 |
| Capacity | 3.7 Cold Water |
| Weight | 19.5 Gross |
| Color | White |