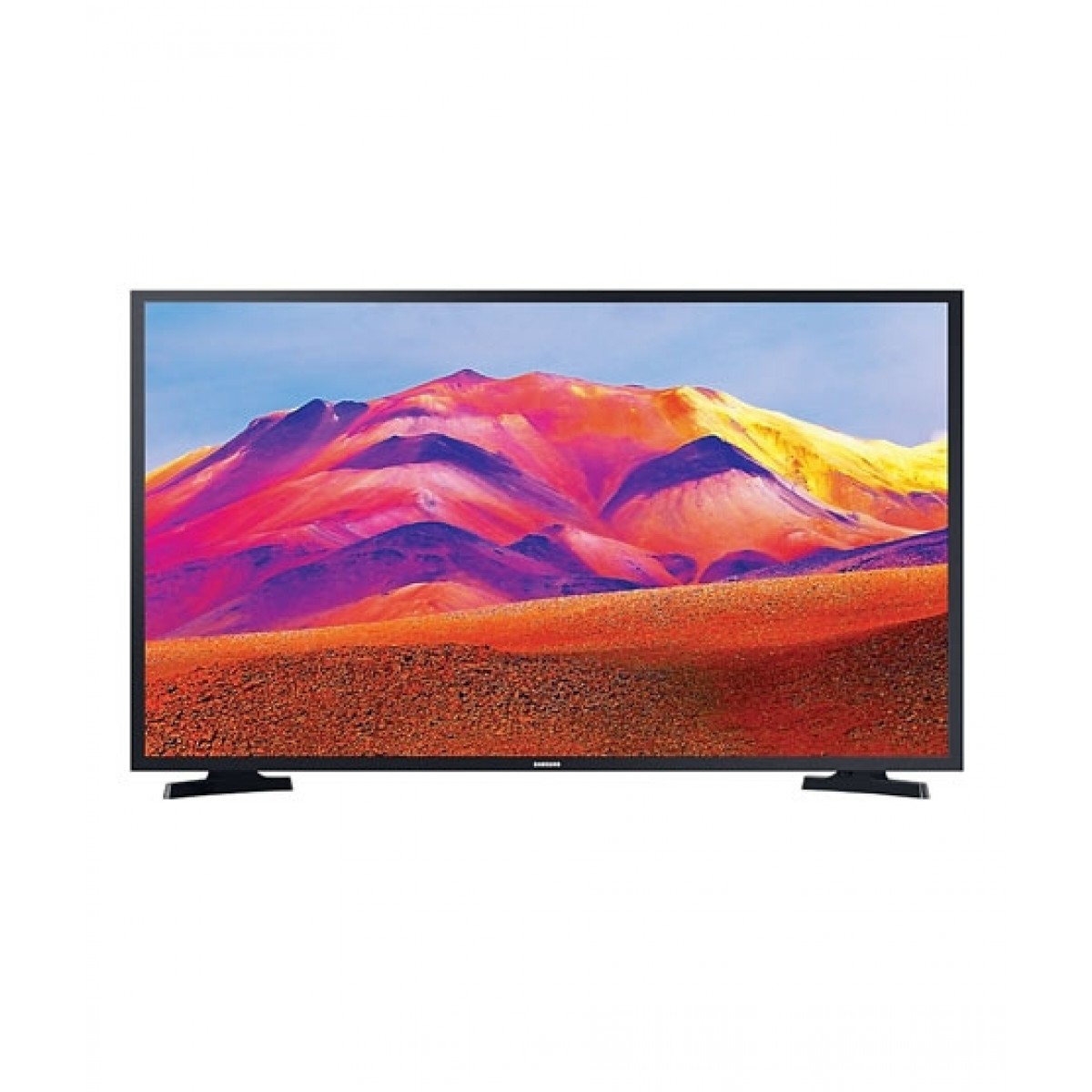 Samsung 43 Inch 43T5300 LED TV Price
The Lowest price of Samsung 43 Inch 43T5300 LED TV in Pakistan is Rs. 108,000, and the estimated average price is Rs. 120,249. Previously the price was Rs. 104,400 in November, approximately a 3% increase. Latest Dec 2023 price from tracked on major eCommerce stores all across Pakistan.

Samsung LED TV prices have gone down 1% in the last 30 days. Samsung 43 Inch 43T5300 LED TV is available at very limited stores online.
Screen Size: 43-Inch
Resolution: 1920 x 1080 (FHD)
Smart Features: Yes
Hdmi: Yes
Samsung 43 Inch 43T5300 LED TV comes equipped with features of Full HD resolution, HDR, one remote function, PurColor, contrast enhancer, Amazon Alexa, Google Assistant, and much more. Full HD resolution makes your favorite movies real so you will enjoy two times the clarity of HD TV. Smart Hub and one remote function allow you to discover tons of different types of content. You will enjoy stunning details even in the dark scenes with HDR. PurColor gives you an immersive viewing experience and you will feel as you were in the middle of the scene. Moreover, the slim and modern design of the 43T5300 LED TV makes it an attractive appearance for your home or office.
Samsung 43 Inch 43T5300 LED TV Price in Pakistan
The prices are collected from the best online stores in Pakistan like Alfatah.com.pk, Daraz.pk, Bnwcollections.com - updated Dec 2023.
Price Changes
| | |
| --- | --- |
| Date | Lowest Price |
| Jun 2021 | Rs. 64,400 |
| Jun 2021 | Rs. 61,500 |
| Jun 2021 | Rs. 64,400 |
| Jun 2021 | Rs. 61,500 |
| Aug 2021 | Rs. 64,400 |
| Aug 2021 | Rs. 61,500 |
| Oct 2021 | Rs. 73,500 |
| Oct 2021 | Rs. 68,599 |
| Oct 2021 | Rs. 73,500 |
| Nov 2021 | Rs. 68,599 |
| Nov 2021 | Rs. 73,500 |
| Nov 2021 | Rs. 68,599 |
| Nov 2021 | Rs. 61,500 |
| Nov 2021 | Rs. 79,999 |
| Nov 2021 | Rs. 61,500 |
| Mar 2022 | Rs. 86,899 |
| Apr 2022 | Rs. 85,999 |
| Apr 2022 | Rs. 79,999 |
| May 2022 | Rs. 86,899 |
| Aug 2022 | Rs. 89,999 |
| Aug 2022 | Rs. 86,899 |
| Oct 2022 | Rs. 79,500 |
| Oct 2022 | Rs. 83,999 |
| Dec 2022 | Rs. 85,000 |
| Dec 2022 | Rs. 86,499 |
| Jan 2023 | Rs. 89,200 |
| Jan 2023 | Rs. 90,999 |
| Feb 2023 | Rs. 91,499 |
| Feb 2023 | Rs. 97,199 |
| Feb 2023 | Rs. 99,000 |
| Feb 2023 | Rs. 91,499 |
| Feb 2023 | Rs. 99,000 |
| Mar 2023 | Rs. 105,800 |
| Mar 2023 | Rs. 106,400 |
| Mar 2023 | Rs. 111,600 |
| Mar 2023 | Rs. 105,000 |
| Mar 2023 | Rs. 100,499 |
| Apr 2023 | Rs. 102,999 |
| Apr 2023 | Rs. 99,000 |
| May 2023 | Rs. 102,999 |
| May 2023 | Rs. 98,000 |
| Jun 2023 | Rs. 92,999 |
| Jun 2023 | Rs. 98,000 |
| Jun 2023 | Rs. 95,999 |
| Jul 2023 | Rs. 98,500 |
| Jul 2023 | Rs. 101,000 |
| Jul 2023 | Rs. 95,999 |
| Aug 2023 | Rs. 97,999 |
| Aug 2023 | Rs. 98,500 |
| Sep 2023 | Rs. 108,000 |
| Sep 2023 | Rs. 98,500 |
| Nov 2023 | Rs. 104,400 |
| Nov 2023 | Rs. 108,000 |
| Dec 2023 | Rs. 108,000 |
Samsung 43 Inch 43T5300 LED TV Specs
General
| | |
| --- | --- |
| Screen Size | 43-Inch |
| Resolution | 1920 x 1080 (FHD) |
| Smart Features | Yes |
| Built-in Woofer | No |
| Hdr | Yes |
| Usb | Yes |
| Hdmi | Yes |
| Bluetooth | No |
| Curved Screen | No |