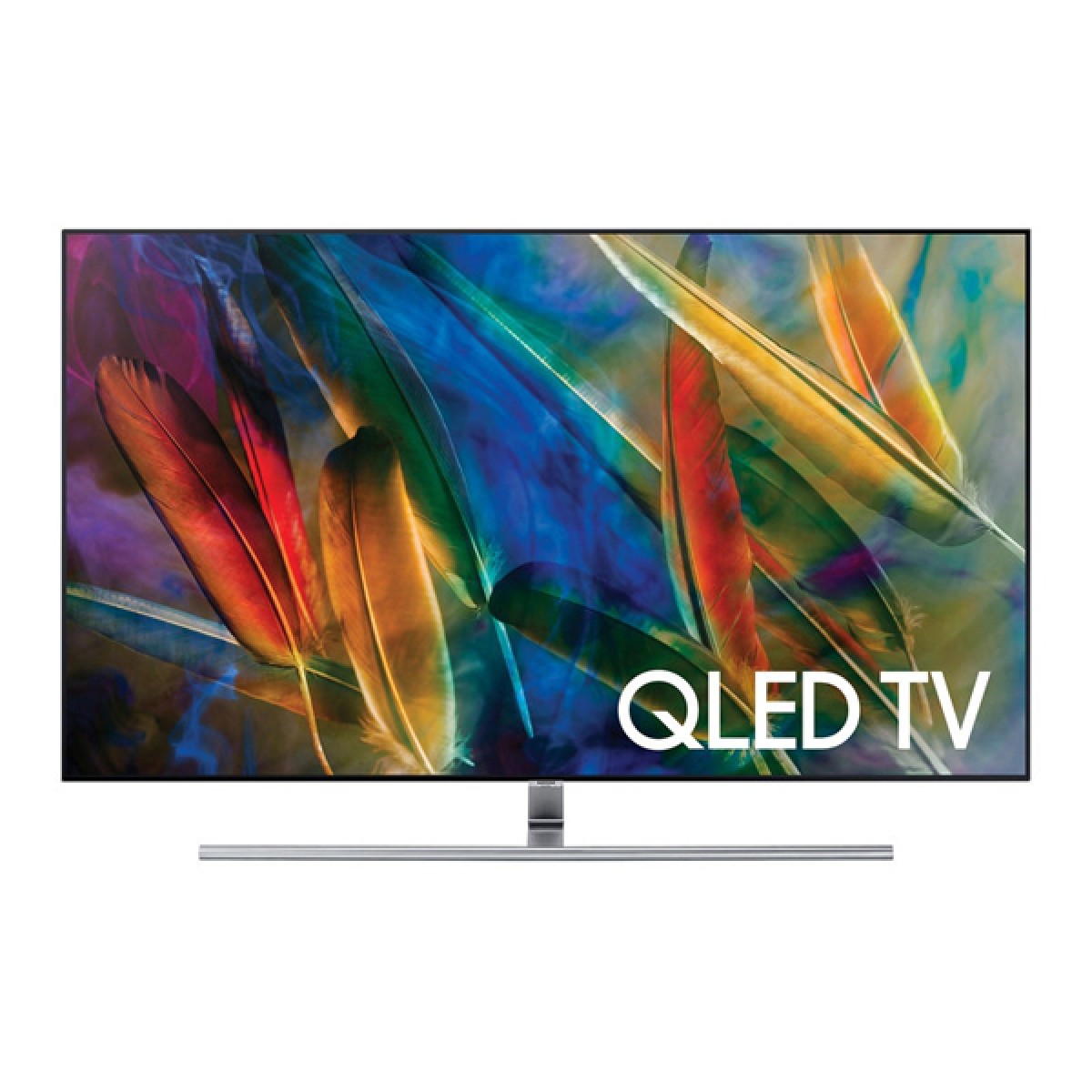 Samsung 65 Inch 65Q7F LED TV Price
The Lowest price of Samsung 65 Inch 65Q7F LED TV in Pakistan is Rs. 460,082, and the estimated average price is Rs. 467,078. Previously the price was Rs. 298,999 in April, approximately a 35% increase. Latest Jun 2021 price from tracked on major eCommerce stores all across Pakistan.

Samsung LED TV prices have gone down 2% in the last 30 days. Samsung 65 Inch 65Q7F LED TV is available at very limited stores online.
The LED TV is the most innovative set in the Samsung Q7c line-up. With Samsung's proprietary quantum dots, a 100% color volume makes images crystal clear and closest to life. This beautiful piece is very easy to manage as all features of the Smart TV can be operated by one single remote. Even your cellphone can function as Samsung 65Q7F remote. Thanks to the LED TV's wide angle viewing, color remains sharp and authentic in any angle from the screen. As for the engine, this set has a motion rate of a splendid 240 score, making all on-screen fast motion pictures smooth and flawless. Besides this, Samsung 2017 QLED TVs guarantee no burn-in.
Screen Size: 64.5-inch
Resolution: 3840 x 2160 (UHD)
Smart Features: Yes
Hdmi: Yes
Samsung 65 Inch 65Q7F LED TV Price in Pakistan
The prices are collected from the best online stores in Pakistan like iShopping.pk - updated Jun 2021.
Price Changes
| | |
| --- | --- |
| Date | Lowest Price |
| Feb 2019 | Rs. 404,999 |
| Mar 2019 | Rs. 302,500 |
| Mar 2019 | Rs. 404,999 |
| Apr 2019 | Rs. 302,500 |
| Apr 2019 | Rs. 404,999 |
| May 2019 | Rs. 429,999 |
| May 2019 | Rs. 372,900 |
| Dec 2019 | Rs. 360,000 |
| Jan 2020 | Rs. 370,000 |
| Jan 2020 | Rs. 360,000 |
| Jan 2020 | Rs. 370,000 |
| Feb 2020 | Rs. 342,000 |
| Mar 2020 | Rs. 370,000 |
| Mar 2020 | Rs. 349,999 |
| May 2020 | Rs. 437,999 |
| May 2020 | Rs. 295,999 |
| Jul 2020 | Rs. 474,074 |
| Aug 2020 | Rs. 295,999 |
| Aug 2020 | Rs. 296,999 |
| Nov 2020 | Rs. 472,999 |
| Dec 2020 | Rs. 474,074 |
| Mar 2021 | Rs. 298,999 |
| Apr 2021 | Rs. 460,082 |
| Apr 2021 | Rs. 298,999 |
| Apr 2021 | Rs. 460,082 |
| Apr 2021 | Rs. 298,999 |
| Jun 2021 | Rs. 460,082 |
| Jun 2021 | Rs. 460,082 |
Samsung 65 Inch 65Q7F LED TV Specs
General
| | |
| --- | --- |
| Screen Size | 64.5-inch |
| Resolution | 3840 x 2160 (4K) |
| Smart Features | Yes |
| Built-in Woofer | Yes |
| Hdr | Yes |
| Curved Screen | Yes |
| Usb | Yes |
| Hdmi | Yes |
| Bluetooth | No |