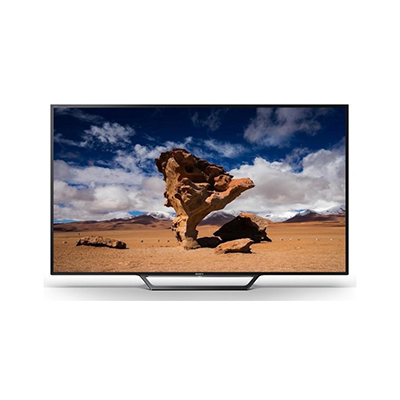 Sony 48 Inch 48W652D LED TV Price
The Lowest price of Sony 48 Inch 48W652D LED TV in Pakistan is Rs. 90,999, and the estimated average price is Rs. 93,999. Previously the price was Rs. 96,999 in March, approximately a 7% decrease. Latest Jun 2021 price from tracked on major eCommerce stores all across Pakistan.

Sony LED TV prices have gone up 1% in the last 30 days. Sony 48 Inch 48W652D LED TV is available at very limited stores online.
Equipped with a Full HD display, it offers a brilliant picture quality. This TV comes with Sony's unique X-Reality PRO which cleans and refines screen for sharp and detailed display. With this technology, even the content in low resolution is made better, so that every watching experience is real-like. Sony 48W625D LED TV's X-Reality PRO picture processing feature up-scales every pixel for an outstanding picture clarity. To provide the most realistic form of display quality, each frame is analyzed and corresponded with Sony LED TVs specially created image database. As a slim hardware, the Sony 48W652D LED TV also fits perfectly in any type of decoration of living space.
Screen Size: 48-inch
Resolution: 1920 x 1080 (FHD)
Smart Features: Yes
Hdmi: Yes
Sony 48 Inch 48W652D LED TV Price in Pakistan
The prices are collected from the best online stores in Pakistan like Daraz.pk, Homeshopping.pk - updated Jun 2021.
Price Changes
| | |
| --- | --- |
| Date | Lowest Price |
| Feb 2019 | Rs. 84,999 |
| Feb 2019 | Rs. 83,700 |
| Mar 2019 | Rs. 79,999 |
| Mar 2019 | Rs. 84,999 |
| Apr 2019 | Rs. 86,000 |
| Apr 2019 | Rs. 84,999 |
| Jul 2019 | Rs. 79,000 |
| Jul 2019 | Rs. 85,523 |
| Aug 2019 | Rs. 89,500 |
| Oct 2019 | Rs. 79,999 |
| Oct 2019 | Rs. 84,999 |
| Oct 2019 | Rs. 87,000 |
| Oct 2019 | Rs. 84,999 |
| Nov 2019 | Rs. 83,856 |
| Nov 2019 | Rs. 75,999 |
| Mar 2020 | Rs. 83,856 |
| May 2020 | Rs. 81,900 |
| Jul 2020 | Rs. 96,999 |
| Oct 2020 | Rs. 91,179 |
| Oct 2020 | Rs. 96,999 |
| Nov 2020 | Rs. 89,999 |
| Nov 2020 | Rs. 83,856 |
| Nov 2020 | Rs. 96,999 |
| Dec 2020 | Rs. 89,999 |
| Dec 2020 | Rs. 96,999 |
| Dec 2020 | Rs. 89,999 |
| Dec 2020 | Rs. 96,999 |
| Dec 2020 | Rs. 89,999 |
| Jan 2021 | Rs. 96,999 |
| Jan 2021 | Rs. 89,999 |
| Jan 2021 | Rs. 96,999 |
| Jan 2021 | Rs. 83,856 |
| Jan 2021 | Rs. 89,999 |
| Feb 2021 | Rs. 96,999 |
| Feb 2021 | Rs. 89,999 |
| Feb 2021 | Rs. 96,999 |
| Mar 2021 | Rs. 89,999 |
| Mar 2021 | Rs. 96,999 |
| Jun 2021 | Rs. 90,999 |
| Jun 2021 | Rs. 90,999 |
Sony 48 Inch 48W652D LED TV Specs
General
| | |
| --- | --- |
| Screen Size | 48-inch |
| Resolution | 1920 X 1080 (Full Hd) |
| Smart Features | Yes |
| Built-in Woofer | Yes |
| Hdr | Yes |
| Curved Screen | No |
| Usb | Yes |
| Hdmi | Yes |
| Bluetooth | No |