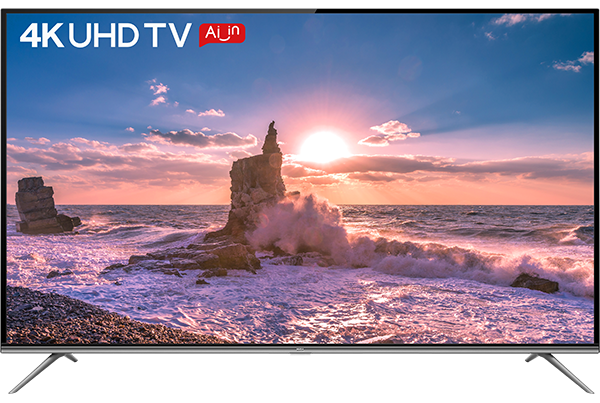 The Lowest price of TCL 50" P8 LED TV in Pakistan is Rs. 71,799, and the estimated average price is Rs. 71,799. Previously the price was Rs. 67,150 in December, approximately a 6% increase. Latest Jun 2021 price from tracked on major eCommerce stores all across Pakistan.

TCL LED TV prices have gone down 3% in the last 30 days. TCL 50" P8 LED TV is available at very limited stores online.
The 50" P8 is a Smart LED TV from TCL which has a 4K UHD display with a screen resolution of 3840 x 2160. Its large, sleek and almost bezel-less display is made for an immersive viewing experience and for aesthetic pleasure even when turned off. With Android OS, you can watch your favorite stuff on Netflix and YouTube. It has HDR 10 for scene optimization, Dolby Audio system and Google Assistant. It also provides a hands-free experience with Far-Field Control & built-in Bluetooth for controlling the device with voice commands.
Screen Size: 50-inch
Resolution: 3840 x 2160 (UHD)
Smart Features: Yes
HDMI: Yes
TCL 50" P8 LED TV Price in Pakistan
The prices are collected from the best online stores in Pakistan like Shopperspk.com - updated Jun 2021.
Price Changes
| | |
| --- | --- |
| Date | Lowest Price |
| Mar 2020 | Rs. 72,999 |
| Mar 2020 | Rs. 70,299 |
| Apr 2020 | Rs. 69,500 |
| May 2020 | Rs. 75,200 |
| May 2020 | Rs. 70,990 |
| Jun 2020 | Rs. 73,900 |
| Jun 2020 | Rs. 70,990 |
| Jun 2020 | Rs. 73,900 |
| Jul 2020 | Rs. 70,900 |
| Jul 2020 | Rs. 73,799 |
| Aug 2020 | Rs. 69,900 |
| Aug 2020 | Rs. 73,799 |
| Aug 2020 | Rs. 71,900 |
| Aug 2020 | Rs. 69,999 |
| Sep 2020 | Rs. 69,900 |
| Sep 2020 | Rs. 69,999 |
| Oct 2020 | Rs. 71,799 |
| Oct 2020 | Rs. 69,900 |
| Oct 2020 | Rs. 71,799 |
| Nov 2020 | Rs. 69,900 |
| Nov 2020 | Rs. 67,700 |
| Nov 2020 | Rs. 71,799 |
| Nov 2020 | Rs. 67,550 |
| Dec 2020 | Rs. 71,799 |
| Dec 2020 | Rs. 68,500 |
| Dec 2020 | Rs. 67,150 |
| Dec 2020 | Rs. 67,486 |
| Dec 2020 | Rs. 67,150 |
| Dec 2020 | Rs. 71,799 |
| Jun 2021 | Rs. 71,799 |