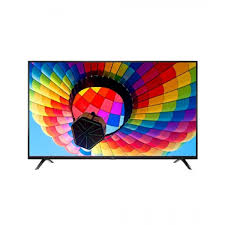 TCL L40D3000 LED TV Price
The Lowest price of TCL L40D3000 LED TV in Pakistan is Rs. 38,500, and the estimated average price is Rs. 43,433. Previously the price was Rs. 38,990 in April, approximately a 2% decrease. Latest Jun 2021 price from tracked on major eCommerce stores all across Pakistan.

TCL LED TV prices have gone down 3% in the last 30 days. TCL L40D3000 LED TV is available at very limited stores online.
The TCL L40D3000 is a mid-range LED TV from TCL's popular D3000 series. This basic LED TV comes with a range of features such as a built-in woofer, FHD resolution, and USB and HDMI connectivity. The 40-inch display is of high-quality with LED backlighting, great contrast, and adequate brightness for streaming all of your 1080p TV shows and movies.
Screen Size: 40-Inch
Resolution: 1920 x 1080 (FHD)
Smart Features: No
Hdmi: Yes
TCL L40D3000 LED TV Price in Pakistan
The prices are collected from the best online stores in Pakistan like iShopping.pk, Homeshopping.pk, Daraz.pk - updated Jun 2021.
Price Changes
| | |
| --- | --- |
| Date | Lowest Price |
| Sep 2019 | Rs. 34,490 |
| Mar 2020 | Rs. 35,800 |
| Jul 2020 | Rs. 35,990 |
| Jul 2020 | Rs. 36,499 |
| Aug 2020 | Rs. 35,990 |
| Aug 2020 | Rs. 36,499 |
| Aug 2020 | Rs. 35,990 |
| Sep 2020 | Rs. 38,499 |
| Sep 2020 | Rs. 35,999 |
| Oct 2020 | Rs. 36,890 |
| Oct 2020 | Rs. 36,840 |
| Oct 2020 | Rs. 36,690 |
| Oct 2020 | Rs. 36,990 |
| Nov 2020 | Rs. 36,190 |
| Nov 2020 | Rs. 36,990 |
| Dec 2020 | Rs. 35,999 |
| Dec 2020 | Rs. 36,299 |
| Dec 2020 | Rs. 37,499 |
| Jan 2021 | Rs. 39,143 |
| Feb 2021 | Rs. 36,990 |
| Mar 2021 | Rs. 39,490 |
| Mar 2021 | Rs. 39,870 |
| Apr 2021 | Rs. 38,990 |
| Apr 2021 | Rs. 38,500 |
| Jun 2021 | Rs. 38,500 |
TCL L40D3000 LED TV Specs
General
| | |
| --- | --- |
| Screen Size | 40-Inch |
| Resolution | 1920x1080 (Fhd) |
| Smart Features | No |
| Built-in Woofer | Yes |
| Hdr | No |
| Usb | Yes |
| Hdmi | Yes |
| Bluetooth | No |
| Curved Screen | No |