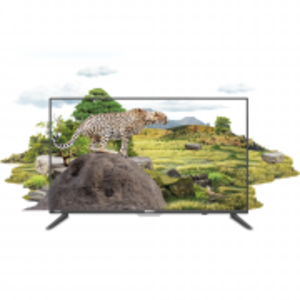 Orient Cheetah HD LED TV Price
The Lowest price of Orient Cheetah HD LED TV in Pakistan is Rs. 27,500, and the estimated average price is Rs. 27,500. Previously the price was Rs. 19,999 in November, approximately a 27% increase. Latest Oct 2021 price from tracked on major eCommerce stores all across Pakistan.

Orient LED TV prices have gone down 8% in the last 30 days. Orient Cheetah HD LED TV is available at very limited stores online.
Screen Size: 32-Inch
Resolution: 1366 x 768 (HD)
Smart Features: No
Hdmi: Yes
An economical LED TV that comes with a 720p resolution and USB and HDMI connectivity. The Orient Puma HD and Orient Cheetah HD are alternate names for a budget-friendly but high-quality LED TV on offer by the well-known electronics manufacturer. If you are looking for vivid image reproduction and a crisp display along with all the basic features of a LED TV within an affordable price then the Orient Puma HD is a suitable choice for you to consider.
Orient Cheetah HD LED TV Price in Pakistan
The prices are collected from the best online stores in Pakistan like iShopping.pk - updated Oct 2021.
Price Changes
| | |
| --- | --- |
| Date | Lowest Price |
| May 2019 | Rs. 21,499 |
| Jul 2019 | Rs. 20,999 |
| Sep 2019 | Rs. 22,000 |
| Oct 2019 | Rs. 21,999 |
| Oct 2019 | Rs. 22,000 |
| Dec 2019 | Rs. 15,499 |
| Dec 2019 | Rs. 13,999 |
| Dec 2019 | Rs. 14,599 |
| Jan 2020 | Rs. 13,999 |
| Jan 2020 | Rs. 14,299 |
| Feb 2020 | Rs. 14,057 |
| Feb 2020 | Rs. 19,999 |
| Mar 2020 | Rs. 13,354 |
| Mar 2020 | Rs. 19,999 |
| Mar 2020 | Rs. 14,699 |
| May 2020 | Rs. 27,500 |
| May 2020 | Rs. 16,999 |
| Jun 2020 | Rs. 27,500 |
| Jul 2020 | Rs. 19,999 |
| Aug 2020 | Rs. 27,500 |
| Sep 2020 | Rs. 17,999 |
| Sep 2020 | Rs. 18,999 |
| Oct 2020 | Rs. 27,500 |
| Oct 2020 | Rs. 18,999 |
| Nov 2020 | Rs. 19,999 |
| Nov 2020 | Rs. 27,500 |
| Oct 2021 | Rs. 27,500 |
Orient Cheetah HD LED TV Specs
General
| | |
| --- | --- |
| Screen Size | 32-Inch |
| Resolution | 1366x 768 (HD) |
| Smart Features | No |
| Built-in Woofer | No |
| Hdr | No |
| Usb | Yes |
| Hdmi | Yes |
| Bluetooth | No |
| Curved Screen | No |