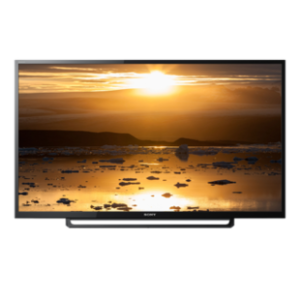 Sony 32 Inch 32R302E LED TV Price
The Lowest price of Sony 32 Inch 32R302E LED TV in Pakistan is Rs. 40,000, and the estimated average price is Rs. 42,839. Previously the price was Rs. 39,999 in June, approximately a 1% increase. Latest Sep 2021 price from tracked on major eCommerce stores all across Pakistan.

Sony LED TV prices have gone down 1% in the last 30 days. Sony 32 Inch 32R302E LED TV is available at very limited stores online.
Screen Size: 32-inch
Resolution: 1366 x 768 (HD)
Smart Features: No
Hdmi: Yes
The Sony KLV-32R302E is a midrange LED TV from the Sony Bravia series that puts the focus on simplicity and quality. The image quality of the LED TV is quite impressive since the picture comes out to be sharp and clear with a natural sound. The Sony 32R302E is designed to be durable with the X-Protection Pro feature that protects the LED TV from dust, power surges, and humidity. Additionally, it also supports playback directly from USB and smartphones which enables you to stream your favorite content on this LED TV. If you are looking for an affordable yet high-quality LED TV under the 50K budget range than the Sony 32R302E is a viable option to consider.
Sony 32 Inch 32R302E LED TV Price in Pakistan
The prices are collected from the best online stores in Pakistan like Alfatah.com.pk, Shophive, iShopping.pk - updated Sep 2021.
Price Changes
| | |
| --- | --- |
| Date | Lowest Price |
| Feb 2019 | Rs. 28,500 |
| Jul 2019 | Rs. 20,500 |
| Jul 2019 | Rs. 37,546 |
| Aug 2019 | Rs. 37,100 |
| Aug 2019 | Rs. 37,499 |
| Feb 2020 | Rs. 36,999 |
| Apr 2020 | Rs. 34,999 |
| Jun 2020 | Rs. 40,000 |
| Jun 2020 | Rs. 34,999 |
| Jul 2020 | Rs. 28,350 |
| Jul 2020 | Rs. 34,999 |
| Jul 2020 | Rs. 33,999 |
| Aug 2020 | Rs. 28,350 |
| Aug 2020 | Rs. 23,050 |
| Aug 2020 | Rs. 22,850 |
| Aug 2020 | Rs. 22,550 |
| Aug 2020 | Rs. 25,060 |
| Sep 2020 | Rs. 24,560 |
| Sep 2020 | Rs. 24,499 |
| Sep 2020 | Rs. 25,060 |
| Sep 2020 | Rs. 34,999 |
| Oct 2020 | Rs. 23,400 |
| Nov 2020 | Rs. 34,999 |
| Apr 2021 | Rs. 40,000 |
| Jun 2021 | Rs. 39,999 |
| Aug 2021 | Rs. 40,000 |
| Sep 2021 | Rs. 40,000 |
Sony 32 Inch 32R302E LED TV Specs
General
| | |
| --- | --- |
| Screen Size | 32-Inch |
| Resolution | 1366 x 768 (HD) |
| Smart Features | No |
| Built-in Woofer | No |
| Hdr | No |
| Curved Screen | No |
| Usb | Yes |
| Hdmi | Yes |
| Bluetooth | No |