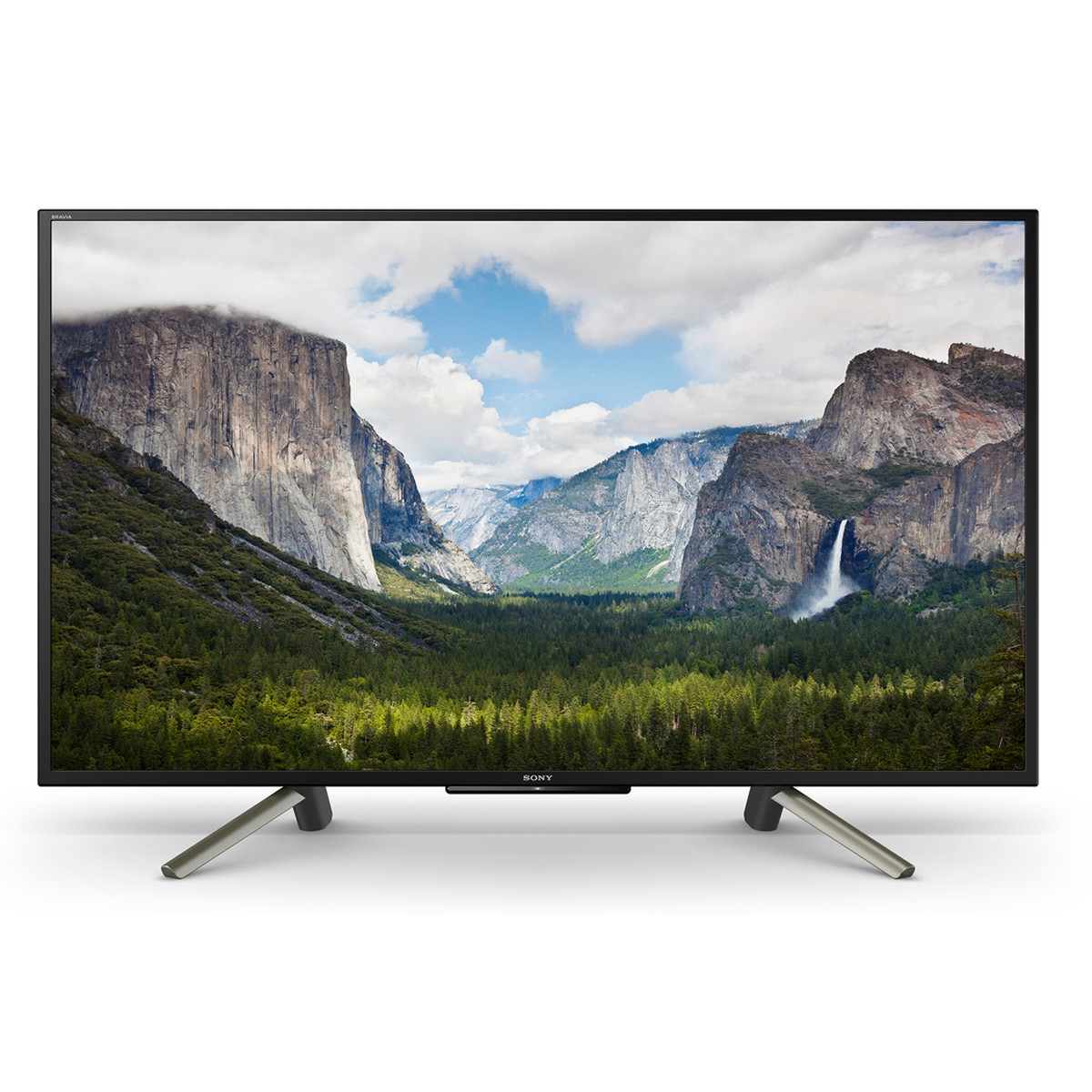 Sony 50 Inch 50W660F LED TV Price
The Lowest price of Sony 50 Inch 50W660F LED TV in Pakistan is Rs. 119,400, and the estimated average price is Rs. 121,700. Previously the price was Rs. 117,599 in November, approximately a 1% increase. Latest Feb 2023 price from tracked on major eCommerce stores all across Pakistan.

Sony LED TV prices have gone down 28% in the last 30 days. Sony 50 Inch 50W660F LED TV is available at very limited stores online.
Screen Size: 50-Inch
Resolution: 1920 x 1080 (FHD)
Smart Features: Yes
Hdmi: Yes
This LED TV provides a sharp picture quality, pleasing as a good TV set for your household. It has a direct LED backlight and a frame dimming backlight. With Live Color technology, experience distinguishable color contrast (further improved by a dynamic contrast enhancer) and meticulous color detail in every frame. With an open baffle speaker, Sony 50W660F makes it much enjoyable for your family to enjoy movies, sports and TV shows together. Also, this LED TV is tailor-made for all members of family, with user-friendly controls such as sleep-timer.
Sony 50 Inch 50W660F LED TV Price in Pakistan
The prices are collected from the best online stores in Pakistan like Aysonline.pk, Daraz.pk - updated Feb 2023.
Price Changes
| | |
| --- | --- |
| Date | Lowest Price |
| Feb 2019 | Rs. 94,999 |
| Mar 2019 | Rs. 96,999 |
| Apr 2019 | Rs. 98,960 |
| Apr 2019 | Rs. 96,999 |
| May 2019 | Rs. 85,999 |
| Jan 2020 | Rs. 75,000 |
| Feb 2020 | Rs. 85,999 |
| Mar 2020 | Rs. 86,999 |
| Jun 2020 | Rs. 87,999 |
| Jun 2020 | Rs. 67,650 |
| Jul 2020 | Rs. 87,999 |
| Jul 2020 | Rs. 83,999 |
| Sep 2020 | Rs. 84,999 |
| Oct 2020 | Rs. 84,149 |
| Oct 2020 | Rs. 79,899 |
| Oct 2020 | Rs. 84,149 |
| Dec 2020 | Rs. 82,499 |
| Dec 2020 | Rs. 84,149 |
| Dec 2020 | Rs. 84,499 |
| Jan 2021 | Rs. 84,149 |
| Jan 2021 | Rs. 82,999 |
| Jan 2021 | Rs. 84,149 |
| Feb 2021 | Rs. 87,999 |
| Feb 2021 | Rs. 84,149 |
| Feb 2021 | Rs. 87,999 |
| Mar 2021 | Rs. 84,149 |
| Mar 2021 | Rs. 87,999 |
| Mar 2021 | Rs. 84,149 |
| Jun 2021 | Rs. 99,350 |
| Jun 2021 | Rs. 84,149 |
| Aug 2021 | Rs. 94,999 |
| Aug 2021 | Rs. 84,149 |
| Oct 2021 | Rs. 99,499 |
| Oct 2021 | Rs. 97,999 |
| Oct 2021 | Rs. 84,149 |
| Oct 2021 | Rs. 97,999 |
| Nov 2021 | Rs. 84,149 |
| Nov 2021 | Rs. 97,999 |
| Nov 2021 | Rs. 84,149 |
| Nov 2021 | Rs. 97,999 |
| Nov 2021 | Rs. 84,149 |
| Jan 2022 | Rs. 109,999 |
| Feb 2022 | Rs. 100,000 |
| Mar 2022 | Rs. 119,999 |
| Apr 2022 | Rs. 100,000 |
| Apr 2022 | Rs. 119,999 |
| Apr 2022 | Rs. 100,000 |
| Apr 2022 | Rs. 119,999 |
| Jul 2022 | Rs. 122,999 |
| Aug 2022 | Rs. 119,400 |
| Aug 2022 | Rs. 117,599 |
| Sep 2022 | Rs. 109,999 |
| Nov 2022 | Rs. 117,599 |
| Jan 2023 | Rs. 119,400 |
| Feb 2023 | Rs. 119,400 |
Sony 50 Inch 50W660F LED TV Specs
General
| | |
| --- | --- |
| Screen Size | 50-Inch |
| Resolution | 1920 X 1080 (Full Hd) |
| Smart Features | Yes |
| Built-in Woofer | Yes |
| Hdr | Yes |
| Curved Screen | No |
| Usb | Yes |
| Hdmi | Yes |
| Bluetooth | Yes |