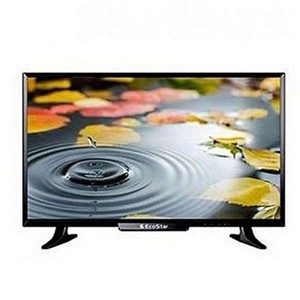 EcoStar 32 Inch 32U851 LED TV Price
The Lowest price of EcoStar 32 Inch 32U851 LED TV in Pakistan is Rs. 42,980, and the estimated average price is Rs. 42,980. Previously the price was Rs. 43,200 in June, approximately a 1% decrease. Latest Jun 2021 price from tracked on major eCommerce stores all across Pakistan.

EcoStar LED TV prices have gone up 1% in the last 30 days. EcoStar 32 Inch 32U851 LED TV is available at very limited stores online.
The EcoStar 32U851 is a 32-inch flat Smart TV that comes equipped with Android TV and a range of powerful features to provide a comfortable viewing experience. The Smart TV capability and network connectivity enables you to stream your favorite content from NetFlix, YouTube, Plex, and other online sources. The Motion Reality Engine coupled with EcoStar's Real Color Engine deliver punchy colors and great contrast that provides a pleasurable viewing experience. Overall, the picture quality is excellent for the price range though a FHD resolution would be preferred with the Smart capabilities. The EcoStar 32U851 has a built-in quad-core processor and mobile screen mirroring capability that further adds to its portfolio of features.
Screen Size: 32-inch
Resolution: 1366 x 768 (HD)
Smart Features: Yes
Hdmi: Yes
EcoStar 32 Inch 32U851 LED TV Price in Pakistan
The prices are collected from the best online stores in Pakistan like Daraz.pk - updated Jun 2021.
Price Changes
| | |
| --- | --- |
| Date | Lowest Price |
| Feb 2019 | Rs. 27,200 |
| Feb 2019 | Rs. 26,499 |
| Mar 2019 | Rs. 27,200 |
| Mar 2019 | Rs. 27,100 |
| May 2019 | Rs. 26,900 |
| Sep 2019 | Rs. 27,100 |
| Oct 2019 | Rs. 27,500 |
| Mar 2020 | Rs. 27,699 |
| Mar 2020 | Rs. 29,000 |
| May 2020 | Rs. 32,399 |
| Jun 2020 | Rs. 35,299 |
| Dec 2020 | Rs. 26,999 |
| Dec 2020 | Rs. 26,998 |
| Dec 2020 | Rs. 26,999 |
| Dec 2020 | Rs. 26,499 |
| Dec 2020 | Rs. 28,999 |
| Feb 2021 | Rs. 32,000 |
| Mar 2021 | Rs. 35,990 |
| Apr 2021 | Rs. 43,590 |
| Apr 2021 | Rs. 43,580 |
| May 2021 | Rs. 43,200 |
| Jun 2021 | Rs. 43,180 |
| Jun 2021 | Rs. 43,200 |
| Jun 2021 | Rs. 42,980 |
| Jun 2021 | Rs. 42,980 |
EcoStar 32 Inch 32U851 LED TV Specs
General
| | |
| --- | --- |
| Screen Size | 32-inch |
| Resolution | 1366x768 (HD) |
| Smart Features | Yes |
| Built-in Woofer | No |
| Hdr | No |
| Curved Screen | No |
| Usb | Yes |
| Hdmi | Yes |
| Bluetooth | No |