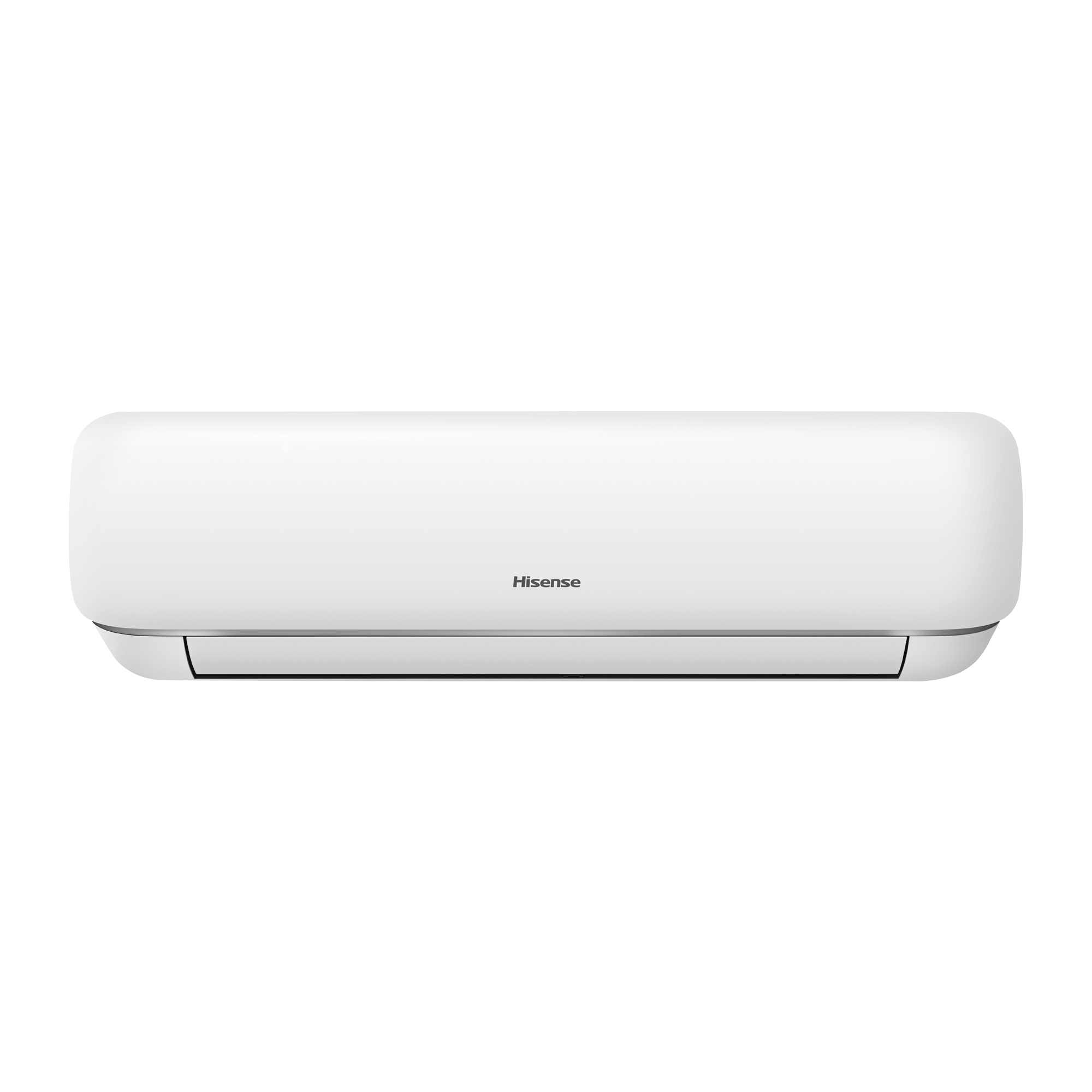 Hisense HBG1800C DC Inverter AC 1.5 Ton Price
The Lowest price of Hisense HBG1800C DC Inverter AC 1.5 Ton in Pakistan is Rs. 104,999, and the estimated average price is Rs. 104,999. Previously the price was Rs. 96,999 in April, approximately a 7% increase. Latest Jun 2022 price from tracked on major eCommerce stores all across Pakistan.
Capacity: 1.5 Ton
Inverter Or Fixed: Inverter AC
Energy Saving: Yes
Room Size: Up to 120 Square Feet
Wi-fi: Yes
Btu (Per Hour): 18000 BTUs/hour
This 1.5-ton Air conditioner by Hisense has many distinct features that make it worth its price and an overall cost-effective purchase for its users. These features include long-distance airflow that helps to cool large areas, rooms, and spaces. So, if someone wants to host a large gathering, this DC inverter Air conditioner is their go-to product. Apart from this, it has a golden fin condenser which escalates the defrosting process and therefore refines the heating efficiency of the AC. Other features include a twin rotary DC inverter compressor and 4 direction auto swing. Furthermore, it comes with a 5-year official brand warranty.
Hisense HBG1800C DC Inverter AC 1.5 Ton Price in Pakistan
The prices are collected from the best online stores in Pakistan like Daraz.pk - updated Jun 2022.
Price Changes
| | |
| --- | --- |
| Date | Lowest Price |
| Jun 2021 | Rs. 84,999 |
| Aug 2021 | Rs. 82,999 |
| Sep 2021 | Rs. 89,999 |
| Sep 2021 | Rs. 86,999 |
| Dec 2021 | Rs. 84,744 |
| Jan 2022 | Rs. 88,999 |
| Jan 2022 | Rs. 89,999 |
| Feb 2022 | Rs. 93,999 |
| Feb 2022 | Rs. 89,999 |
| Feb 2022 | Rs. 92,199 |
| Feb 2022 | Rs. 93,999 |
| Feb 2022 | Rs. 89,999 |
| Feb 2022 | Rs. 93,999 |
| Feb 2022 | Rs. 89,999 |
| Feb 2022 | Rs. 93,999 |
| Mar 2022 | Rs. 96,999 |
| Mar 2022 | Rs. 106,698 |
| Mar 2022 | Rs. 96,999 |
| Mar 2022 | Rs. 106,698 |
| Mar 2022 | Rs. 107,499 |
| Apr 2022 | Rs. 104,999 |
| Apr 2022 | Rs. 96,999 |
| Apr 2022 | Rs. 104,499 |
| Apr 2022 | Rs. 96,999 |
| Apr 2022 | Rs. 104,499 |
| Apr 2022 | Rs. 104,999 |
| Apr 2022 | Rs. 96,999 |
| Apr 2022 | Rs. 104,999 |
| Apr 2022 | Rs. 96,999 |
| May 2022 | Rs. 104,999 |
| Jun 2022 | Rs. 104,999 |
Hisense HBG1800C DC Inverter AC 1.5 Ton Specs
General
| | |
| --- | --- |
| Capacity | 1.5 Ton |
| Inverter Or Fixed | Inverter AC |
| Energy Saving | Yes |
| Room Size | Up to 120 Square Feet |
| Wi-fi | Yes |
| Btu (Per Hour) | 18000 BTUs/hour |