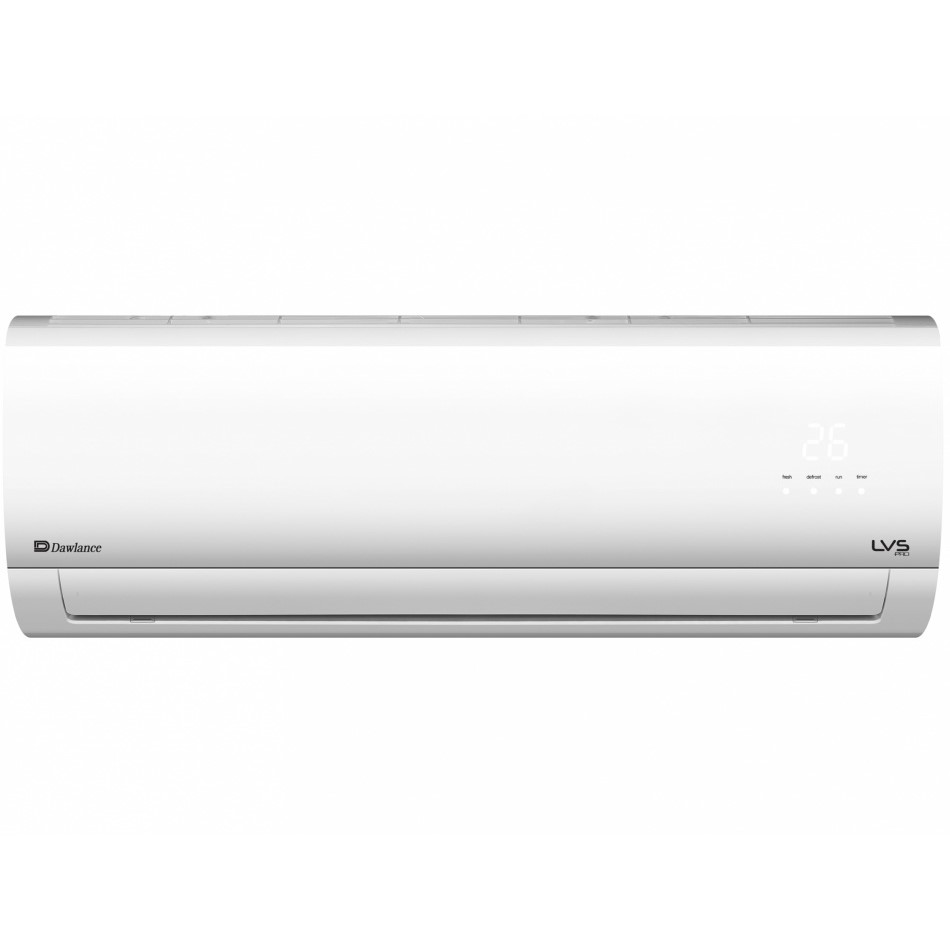 Dawlance LVS Pro 15 AC - 1 Ton Price
The Lowest price of Dawlance LVS Pro 15 AC - 1 Ton in Pakistan is Rs. 102,999, and the estimated average price is Rs. 111,332. Previously the price was Rs. 105,999 in July, approximately a 3% decrease. Latest Sep 2023 price from tracked on major eCommerce stores all across Pakistan.

Dawlance Air Conditioners prices have gone down 1% in the last 30 days. Dawlance LVS Pro 15 AC - 1 Ton is widely available online.
Capacity: 1 Ton
Inverter Or Fixed: Fixed AC
Energy Saving: Yes
Room Size : Up to 120 Square Feet
Wi-fi: No
BTU (Per Hour): 12000 BTUs/hour
This LVS Pro 15 air conditioner by Dawlance has many distinct and unique features that include a 100% copper connecting pipe, a low voltage startup of 150 V, and a high energy efficient compressor. The technical specifications include auto restart, hidden led display, 24 hours multiple programming features, sleep mode, and indoor unit cooling operating range of 18-32 degrees. Apart from this, it also has an airflow rate of 530 m3/h, removable panels, anti-rust outdoor casing, and 150-250 voltage range. Moreover, it comes with 12 years warranty which enhances the reliability of the AC and makes it worth buying.
Dawlance LVS Pro 15 AC - 1 Ton Price in Pakistan
The prices are collected from the best online stores in Pakistan like Homeshopping.pk, Daraz.pk, Telemart.pk, Shopperspk.com - updated Sep 2023.
Price Changes
| | |
| --- | --- |
| Date | Lowest Price |
| Apr 2022 | Rs. 73,400 |
| Sep 2022 | Rs. 80,740 |
| Nov 2022 | Rs. 77,999 |
| Nov 2022 | Rs. 74,437 |
| Nov 2022 | Rs. 70,499 |
| Jan 2023 | Rs. 74,437 |
| Mar 2023 | Rs. 98,999 |
| Mar 2023 | Rs. 100,899 |
| Apr 2023 | Rs. 102,999 |
| Jun 2023 | Rs. 107,999 |
| Jun 2023 | Rs. 102,999 |
| Jul 2023 | Rs. 105,999 |
| Jul 2023 | Rs. 102,999 |
| Sep 2023 | Rs. 102,999 |
Dawlance LVS Pro 15 AC - 1 Ton Specs
General
| | |
| --- | --- |
| Capacity | 1 Ton |
| Inverter Or Fixed | Fixed AC |
| Room Size | Up to 120 Square Feet |
| Wi-fi | No |
| Energy Saving | No |
| BTU (Per Hour) | 12000 BTUs/hour |