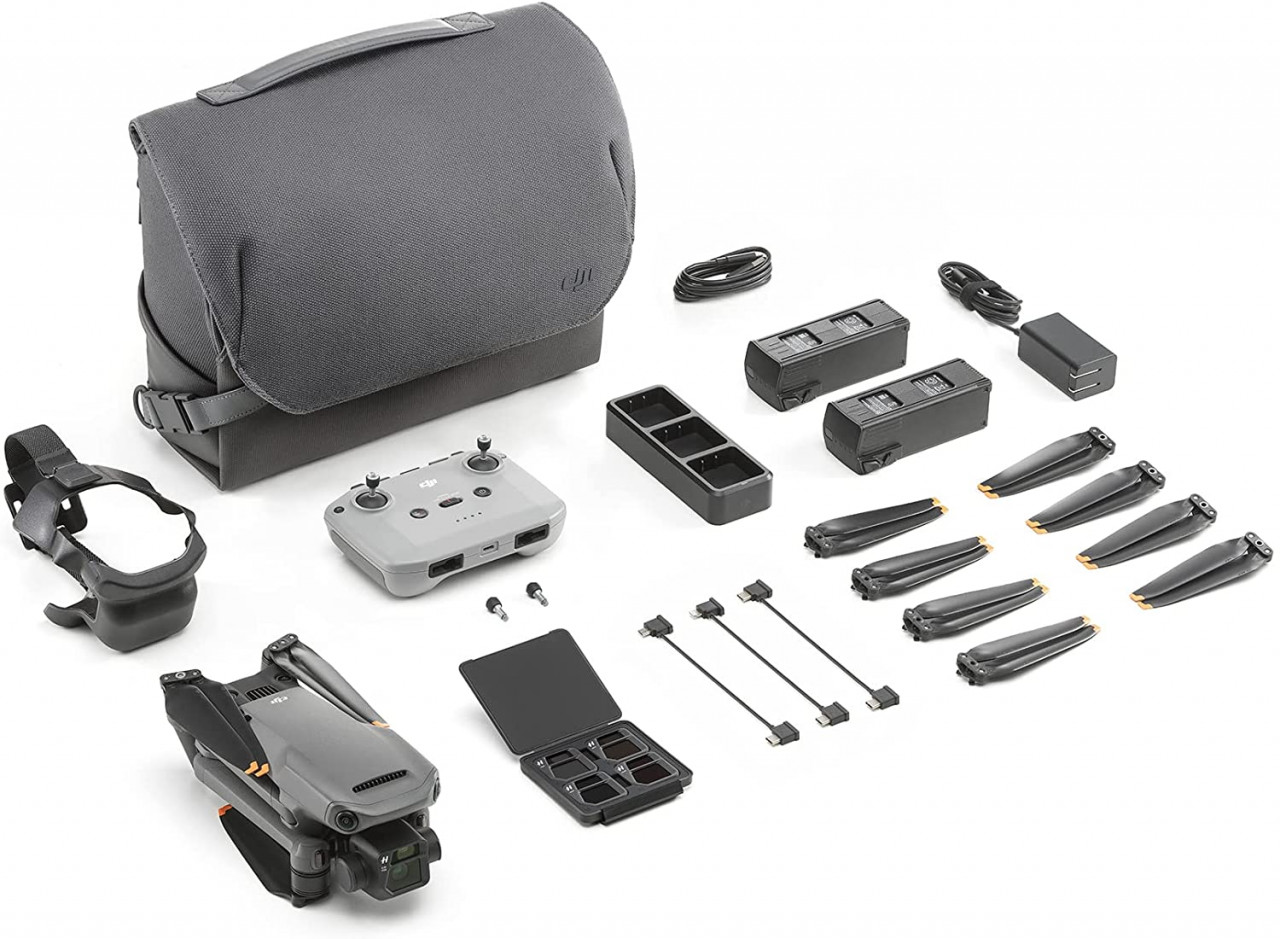 The Lowest price of DJI Mavic 3 in Pakistan is Rs. 479,999, and the estimated average price is Rs. 642,379. Previously the price was Rs. 490,000 in November, approximately a 3% decrease. Latest Mar 2023 price from tracked on major eCommerce stores all across Pakistan.

DJI Drones prices have gone up 46% in the last 30 days. DJI Mavic 3 is widely available online.
As the tagline states imaging above everything, DJI Mavic 3 has many features that set it apart from other products in the market. These features include a 4/3 CMOS Hasselblad camera, 5.1 K Apple ProRes, and omnidirectional obstacle sensing. Along with these, it has 20 MP for photos, a dynamic range of 12.8 stops, 24 mm equivalent focal length, an Adjustable Aperture of f/2.8-f/11, and Vision Detection Auto Focus Technology. The results from DJI Mavic 3 speak for themselves as they are vivid and rich. With the help of large sensor size, the images stay fine even when the light is low.
DJI Mavic 3 Price in Pakistan
The prices are collected from the best online stores in Pakistan like Telemart.pk, Bnwcollections.com, Shophive, Tejar - updated Mar 2023.
Price Changes
| | |
| --- | --- |
| Date | Lowest Price |
| Jul 2022 | Rs. 488,000 |
| Aug 2022 | Rs. 489,999 |
| Sep 2022 | Rs. 449,999 |
| Sep 2022 | Rs. 489,999 |
| Sep 2022 | Rs. 449,999 |
| Sep 2022 | Rs. 489,999 |
| Oct 2022 | Rs. 490,000 |
| Nov 2022 | Rs. 519,999 |
| Nov 2022 | Rs. 490,000 |
| Mar 2023 | Rs. 479,999 |
| Mar 2023 | Rs. 479,999 |