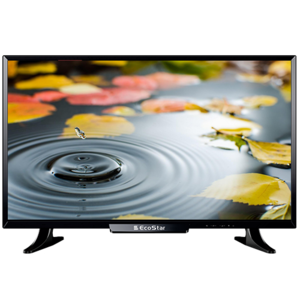 EcoStar 39 Inch 39U564 LED TV Price
The Lowest price of EcoStar 39 Inch 39U564 LED TV in Pakistan is Rs. 29,999, and the estimated average price is Rs. 29,999. Previously the price was Rs. 29,300 in February, approximately a 2% increase. Latest Jan 2022 price from tracked on major eCommerce stores all across Pakistan.

EcoStar LED TV prices have gone up 1% in the last 30 days. EcoStar 39 Inch 39U564 LED TV is available at very limited stores online.
Screen Size: 39-inch
Resolution: 1366 x 768 (HD)
Smart Features: No
Hdmi: Yes
The EcoStar 39U564 LED TV is a flat non-smart basic LED TV that covers all the essentials in one package. Whether you are looking forward to watching your favorite shows on cable or looking to stream content directly from your smartphone, the EcoStar 39U564 will have you covered. The Motion Reality Engine provides a smooth and lag-free experience whereas the RealColor Engine delivers great contrast and excellent color reproduction. It is not the best in terms of resolution or sharpness, but the overall performance and rich features of the EcoStar 39U564 make it one of the most reliable budget LED TVs out there.
EcoStar 39 Inch 39U564 LED TV Price in Pakistan
The prices are collected from the best online stores in Pakistan like Buhatala.com - updated Jan 2022.
Price Changes
| | |
| --- | --- |
| Date | Lowest Price |
| May 2019 | Rs. 28,999 |
| May 2019 | Rs. 28,958 |
| Sep 2019 | Rs. 29,900 |
| Nov 2019 | Rs. 27,999 |
| Mar 2020 | Rs. 29,900 |
| Mar 2020 | Rs. 30,500 |
| May 2020 | Rs. 28,900 |
| May 2020 | Rs. 26,837 |
| Jun 2020 | Rs. 28,900 |
| Jun 2020 | Rs. 29,999 |
| Sep 2020 | Rs. 28,900 |
| Feb 2021 | Rs. 29,300 |
| Apr 2021 | Rs. 29,999 |
| Jan 2022 | Rs. 29,999 |
EcoStar 39 Inch 39U564 LED TV Specs
General
| | |
| --- | --- |
| Screen Size | 39-inch |
| Resolution | 1366x768 (HD) |
| Smart Features | No |
| Built-in Woofer | No |
| Hdr | No |
| Curved Screen | No |
| Usb | Yes |
| Hdmi | Yes |
| Bluetooth | No |