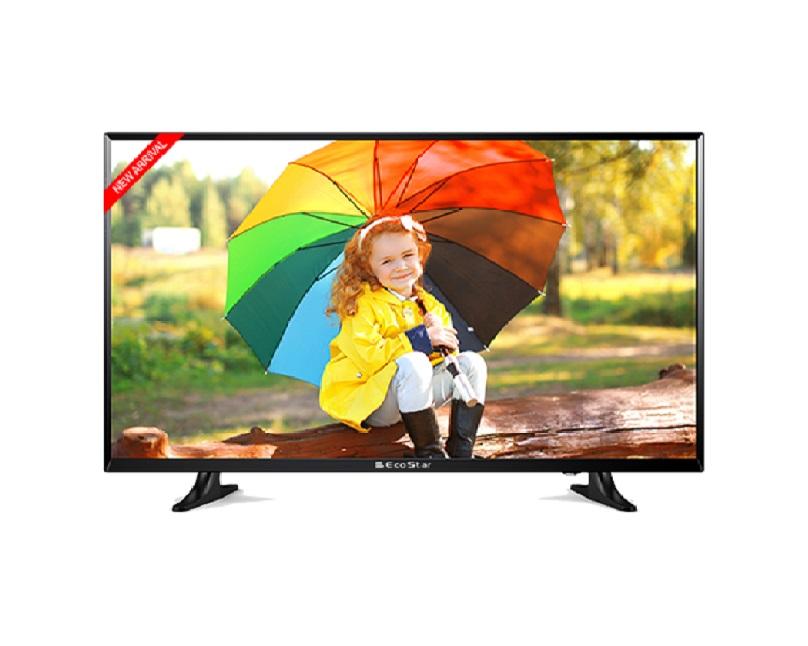 EcoStar 40 Inch 40U860 Smart LED TV Price
The Lowest price of EcoStar 40 Inch 40U860 Smart LED TV in Pakistan is Rs. 40,990, and the estimated average price is Rs. 47,896. Previously the price was Rs. 40,900 in November, approximately a 1% increase. Latest Jan 2022 price from tracked on major eCommerce stores all across Pakistan.

EcoStar LED TV prices have gone up 1% in the last 30 days. EcoStar 40 Inch 40U860 Smart LED TV is available at very limited stores online.
Screen Size: 40-inch
Resolution: 1920 x 1080 (FHD)
Smart Features: Yes
Hdmi: Yes
40U860 is one of the newest and most affordable Smart LED TVs available in Pakistan. It comes equipped with exciting features of FHD resolution, HDMI & USB connectivity, Netflix, YouTube, Facebook, and open browser. Real color Engine, Image refinery, Motion Reality Engine, and Core Graphic Processor make the picture quality superb, smooth, and closest to nature. This LED TV provides the best gaming resolution and easy access to the world of entertainment like Netflix and YouTube. Moreover, sound quality is also quite good because of the Dolby Sound System. It has additional features of Wifi, Auto Power Off, and Digital Noise Reduction to provide extreme satisfaction of the user. It's Slim & thin flat panel provides beauty to your interior. In short, 40U860 is the best affordable Smart LED TV in Pakistan.
EcoStar 40 Inch 40U860 Smart LED TV Price in Pakistan
The prices are collected from the best online stores in Pakistan like iShopping.pk, Homeshopping.pk, Shophive - updated Jan 2022.
Price Changes
| | |
| --- | --- |
| Date | Lowest Price |
| Oct 2020 | Rs. 37,700 |
| Nov 2020 | Rs. 39,000 |
| Dec 2020 | Rs. 38,999 |
| Jan 2021 | Rs. 38,500 |
| Feb 2021 | Rs. 39,499 |
| Feb 2021 | Rs. 39,999 |
| Mar 2021 | Rs. 40,600 |
| Apr 2021 | Rs. 40,990 |
| Jun 2021 | Rs. 45,500 |
| Jun 2021 | Rs. 40,990 |
| Aug 2021 | Rs. 45,500 |
| Aug 2021 | Rs. 40,990 |
| Oct 2021 | Rs. 47,700 |
| Oct 2021 | Rs. 40,990 |
| Oct 2021 | Rs. 47,700 |
| Nov 2021 | Rs. 40,990 |
| Nov 2021 | Rs. 47,700 |
| Nov 2021 | Rs. 40,990 |
| Nov 2021 | Rs. 40,900 |
| Jan 2022 | Rs. 40,990 |
| Jan 2022 | Rs. 40,990 |
EcoStar 40 Inch 40U860 Smart LED TV Specs
General
| | |
| --- | --- |
| Screen Size | 40-inch |
| Resolution | 1920x1080 (FHD) |
| Smart Features | Yes |
| Built-in Woofer | No |
| Hdr | No |
| Usb | Yes |
| Hdmi | Yes |
| Bluetooth | No |
| Curved Screen | No |
| Wifi | Yes |
| Auto Power Off | Yes |
| Auto Volume Control | Yes |