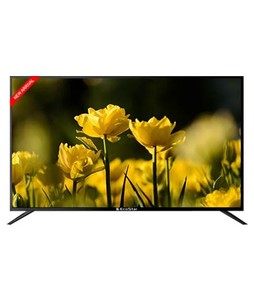 EcoStar 75 Inch 75UD921 LED TV Price
The Lowest price of EcoStar 75 Inch 75UD921 LED TV in Pakistan is Rs. 259,999, and the estimated average price is Rs. 259,999. Previously the price was Rs. 261,999 in February, approximately a 1% decrease. Latest Aug 2022 price from tracked on major eCommerce stores all across Pakistan.

EcoStar LED TV prices have gone down 1% in the last 30 days. EcoStar 75 Inch 75UD921 LED TV is available at very limited stores online.
Screen Size: 75-inch
Resolution: 3840 x 2160 (UHD)
Smart Features: Yes
Hdmi: Yes
The EcoStar 75UD921 is a LED TV right from the top-tier of the EcoStar LED lineup. This premium LED TV is a complete all-in-one package that comes with UHD resolution, a gigantic 75-inch display size, HDR, Bluetooth and USB and HDMI connectivity, and smart features. This LED TV is packed with image enhancement and picture improvement features including the Motion Reality engine, the RealColor engine, the Sound Max engine, and Image Refinery algorithms from EcoStar. Consequently, the picture quality is right up there with the very best with excellent contrast, highly accurate color reproduction, and magnificent detail in everything you watch. Whether you are looking to watch your favorite movies on NetFlix, or enjoy the match on your cable connection, the EcoStar 75UD921 LED TV is a great LED TV to have in your home lounge.
EcoStar 75 Inch 75UD921 LED TV Price in Pakistan
The prices are collected from the best online stores in Pakistan like Homeshopping.pk - updated Aug 2022.
Price Changes
| | |
| --- | --- |
| Date | Lowest Price |
| Mar 2019 | Rs. 260,000 |
| Mar 2019 | Rs. 259,000 |
| Apr 2019 | Rs. 260,000 |
| Apr 2019 | Rs. 259,000 |
| Jul 2019 | Rs. 260,499 |
| Jul 2019 | Rs. 259,000 |
| Jul 2019 | Rs. 260,499 |
| Jul 2019 | Rs. 260,000 |
| Aug 2019 | Rs. 260,499 |
| Aug 2019 | Rs. 259,999 |
| Sep 2019 | Rs. 260,499 |
| Oct 2019 | Rs. 267,999 |
| Nov 2019 | Rs. 262,900 |
| May 2020 | Rs. 274,500 |
| May 2020 | Rs. 275,000 |
| Jun 2020 | Rs. 291,999 |
| Jun 2020 | Rs. 275,000 |
| Feb 2022 | Rs. 261,999 |
| Jun 2022 | Rs. 259,999 |
| Aug 2022 | Rs. 259,999 |
EcoStar 75 Inch 75UD921 LED TV Specs
General
| | |
| --- | --- |
| Screen Size | 75-Inch |
| Resolution | 3840x2160 (4K) |
| Smart Features | Yes |
| Built-in Woofer | No |
| Hdr | Yes |
| Curved Screen | No |
| Usb | Yes |
| Hdmi | Yes |
| Bluetooth | Yes |