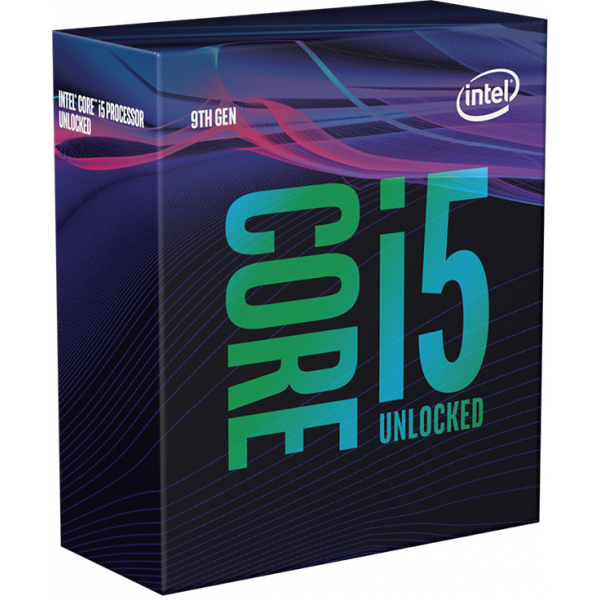 The Lowest price of Intel Core i5 9400 in Pakistan is Rs. 34,500, and the estimated average price is Rs. 34,500. Previously the price was Rs. 36,750 in April, approximately a 7% decrease. Latest Sep 2023 price from tracked on major eCommerce stores all across Pakistan.

Intel prices have gone down 17% in the last 30 days. Intel Core i5 9400 is available at very limited stores online.
Generation: 9th Generation
Base Clock Speed: 2.9 GHz
# of Cores: 6 Cores
# of Threads: 6 Threads
Turbo Clock Speed: 4.1 GHz
TDP: 65 W
Cache: 9 MB
The Intel Core i5-9400 is a mid-range performance microprocessor that is based on the Coffee Lake microarchitecture. It delivers you parallel computing that includes your office tasks, HD media streaming and demanding games. The Intel i5-9400 comes with turbo boost technology that automatically increases the performance level. This should be at the top of your options list when buying a new processor.
Intel Core i5 9400 Price in Pakistan
The prices are collected from the best online stores in Pakistan like Shopperspk.com - updated Sep 2023.
Price Changes
| | |
| --- | --- |
| Date | Lowest Price |
| Jan 2020 | Rs. 25,499 |
| Mar 2020 | Rs. 25,999 |
| May 2020 | Rs. 26,500 |
| May 2020 | Rs. 28,000 |
| May 2020 | Rs. 26,500 |
| May 2020 | Rs. 34,999 |
| May 2020 | Rs. 34,500 |
| Oct 2020 | Rs. 30,500 |
| Nov 2020 | Rs. 34,500 |
| Dec 2020 | Rs. 33,799 |
| Dec 2020 | Rs. 34,500 |
| Jan 2021 | Rs. 31,499 |
| Jan 2021 | Rs. 30,499 |
| Aug 2021 | Rs. 28,499 |
| Aug 2021 | Rs. 34,500 |
| Nov 2021 | Rs. 33,500 |
| Jan 2022 | Rs. 32,999 |
| Feb 2022 | Rs. 33,500 |
| Feb 2022 | Rs. 32,999 |
| Mar 2022 | Rs. 33,500 |
| Apr 2022 | Rs. 30,000 |
| Apr 2022 | Rs. 28,399 |
| Sep 2022 | Rs. 34,500 |
| Oct 2022 | Rs. 36,750 |
| Oct 2022 | Rs. 34,500 |
| Oct 2022 | Rs. 36,750 |
| Oct 2022 | Rs. 34,500 |
| Oct 2022 | Rs. 36,750 |
| Oct 2022 | Rs. 34,500 |
| Oct 2022 | Rs. 36,750 |
| Oct 2022 | Rs. 34,500 |
| Nov 2022 | Rs. 36,750 |
| Nov 2022 | Rs. 34,500 |
| Nov 2022 | Rs. 36,750 |
| Nov 2022 | Rs. 34,500 |
| Dec 2022 | Rs. 36,750 |
| Dec 2022 | Rs. 34,500 |
| Dec 2022 | Rs. 36,750 |
| Dec 2022 | Rs. 34,500 |
| Jan 2023 | Rs. 36,750 |
| Jan 2023 | Rs. 34,500 |
| Jan 2023 | Rs. 36,750 |
| Jan 2023 | Rs. 34,500 |
| Jan 2023 | Rs. 36,750 |
| Jan 2023 | Rs. 34,500 |
| Feb 2023 | Rs. 36,750 |
| Feb 2023 | Rs. 34,500 |
| Feb 2023 | Rs. 36,750 |
| Feb 2023 | Rs. 34,500 |
| Feb 2023 | Rs. 36,750 |
| Feb 2023 | Rs. 34,500 |
| Mar 2023 | Rs. 36,750 |
| Mar 2023 | Rs. 34,500 |
| Mar 2023 | Rs. 36,750 |
| Mar 2023 | Rs. 34,500 |
| Mar 2023 | Rs. 36,750 |
| Mar 2023 | Rs. 34,500 |
| Mar 2023 | Rs. 36,750 |
| Apr 2023 | Rs. 34,500 |
| Apr 2023 | Rs. 36,750 |
| Apr 2023 | Rs. 34,500 |
| Apr 2023 | Rs. 36,750 |
| Apr 2023 | Rs. 34,500 |
| Apr 2023 | Rs. 36,750 |
| Apr 2023 | Rs. 34,500 |
| Sep 2023 | Rs. 34,500 |