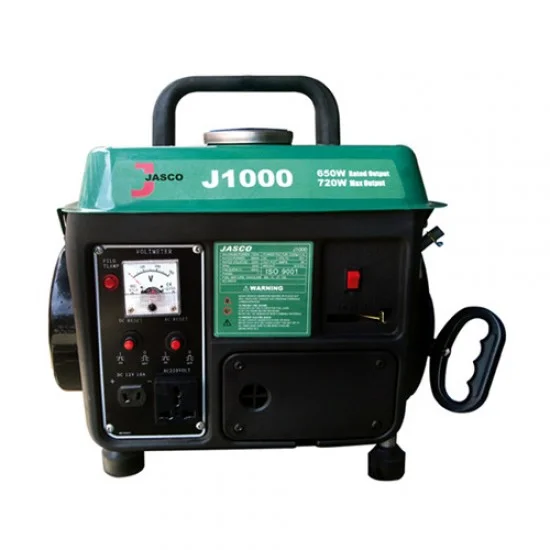 Jasco J1000 720W Generator Price
The Lowest price of Jasco J1000 720W Generator in Pakistan is Rs. 42,000, and the estimated average price is Rs. 44,866.

Jasco Generator prices have gone down 19% in the last 30 days. Jasco J1000 720W Generator is available at very limited stores online.
Power Output: 720W
Self Start : No
Tank Capacity : 7 Liter
This small-sized generator by Jasco is an economical choice for customers with basic use like fans and LEDs. Jasco is a Pakistani brand providing local warranty and their generators are proven to be reliable. Jasco J1000 720W is a popular choice among customers who want a cheap generator that is durable and reliable enough to support the minimum load of lights and fans.
Jasco J1000 720W Generator Price in Pakistan
The prices are collected from the best online stores in Pakistan like W11Stop.com, EzMakaan, Surmawala.pk - updated Jun 2023.
Jasco J1000 720W Generator Specs
General
| | |
| --- | --- |
| Power Output | 720W |
| Self Start | No |
| Tank Capacity | 7 Liter |
| Type | Petrol |