Instagram is one of the most popular social media apps that lets you post photo statuses and share your day to day activities with your friends and family.
But when it comes to privacy, Instagram is pretty much the worse. There is no way to filter accounts and you are only left with the option of either blocking or removing unwanted users from commenting or liking your photos. You can only make your account private to stay away from public users but that takes away a lot of fun from using Instagram.
But thankfully, Instagram today has rolled out a new update on both iOS and Android phones that allows you to mute certain accounts that you deem are spammers.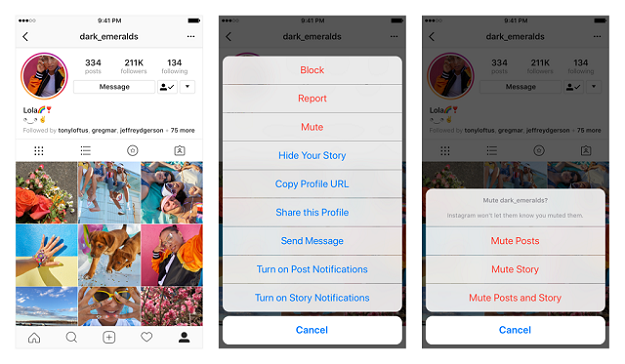 Starting today, you will be able to mute and unmute any account you want to once you navigate to the desired account. This way your newsfeed will also be free from statuses that you do not want to see because muted accounts will no longer appear on your feed but you will continue to follow them, tag them or even post comments on their statuses.
This is just like the recent Facebook feature that allows you to mute pages that you are following. It does not block the page but allows you to keep following it without seeing their updates on your feed.
Instagram also announced to further improve how the news feed works so the user can have an altogether good experience. Make sure to update your app to avail these latest features.