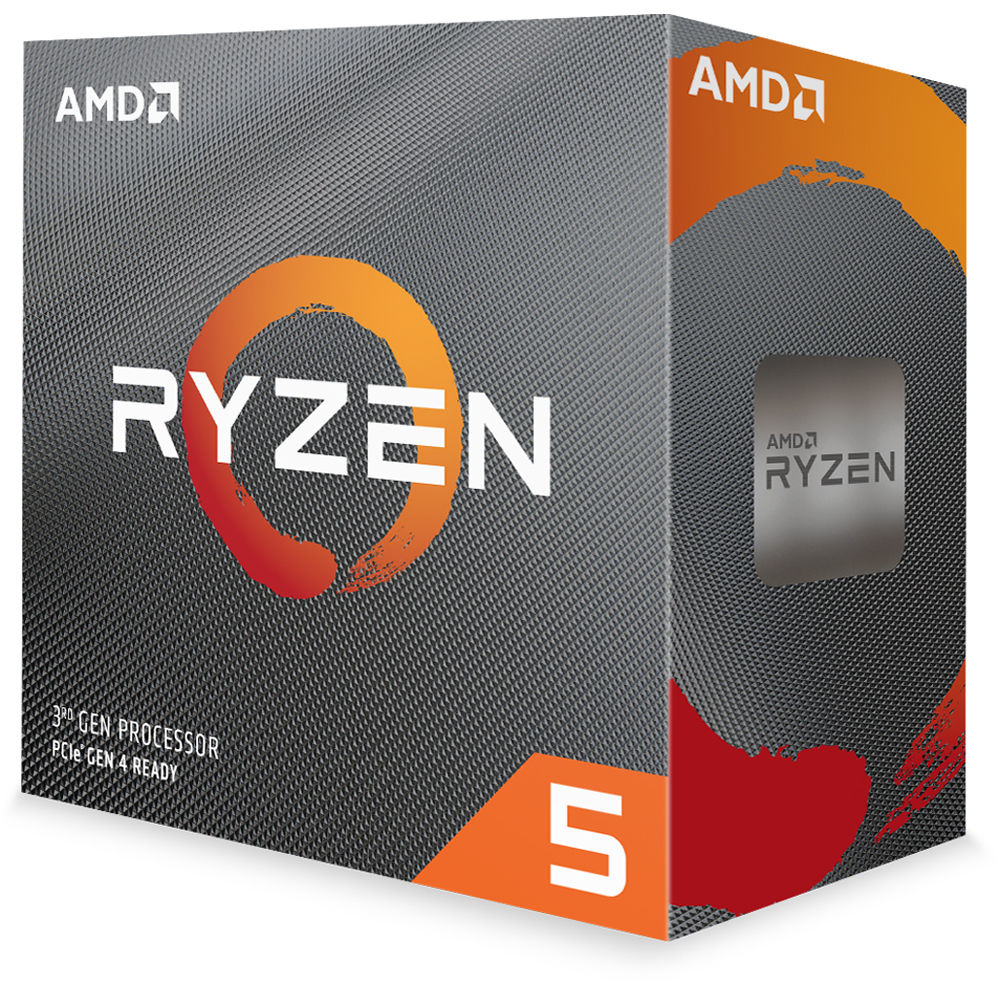 AMD Ryzen 5 3600 is a high-end performance desktop processor that is based on the Zen2 microarchitecture. This chip offers excellent experience in gaming and other applications. This processor is an unlocked CPU that consumes relatively less power. Ryzen 5 3600 is a great of money for gaming enthusiasts and others that require a well-performing CPU at a low price.
Base Clock Speed: 3.6 GHz
# of Cores: 6 Cores
# of Threads: 12 Threads
Turbo Speed: 4.2 GHz
TDP: 65 W
Cache: 32 MB
Price in Pakistan
The Lowest price of AMD Ryzen 5 3600 in Pakistan is Rs. 32,999, and estimated average price is Rs. 36,416.
AMD Ryzen 5 3600 Price in Pakistan
The prices are collected from the best online stores in Pakistan like Businessnetwork.pk, Zahcomputers.pk, Eitimad.com, Czone.com.pk - updated Jan 2021.
Price Changes
| | |
| --- | --- |
| Date | Lowest Price |
| Feb 2020 | Rs. 35,500 |
| Mar 2020 | Rs. 37,000 |
| Apr 2020 | Rs. 37,900 |
| Apr 2020 | Rs. 37,999 |
| May 2020 | Rs. 39,999 |
| May 2020 | Rs. 40,800 |
| May 2020 | Rs. 39,999 |
| Jun 2020 | Rs. 39,499 |
| Jun 2020 | Rs. 35,099 |
| Jun 2020 | Rs. 39,999 |
| Jun 2020 | Rs. 35,099 |
| Jun 2020 | Rs. 39,999 |
| Jul 2020 | Rs. 40,000 |
| Jul 2020 | Rs. 39,500 |
| Jul 2020 | Rs. 40,000 |
| Aug 2020 | Rs. 38,500 |
| Aug 2020 | Rs. 40,000 |
| Aug 2020 | Rs. 38,500 |
| Aug 2020 | Rs. 38,999 |
| Aug 2020 | Rs. 38,000 |
| Sep 2020 | Rs. 37,999 |
| Sep 2020 | Rs. 36,000 |
| Oct 2020 | Rs. 37,999 |
| Oct 2020 | Rs. 38,000 |
| Oct 2020 | Rs. 37,999 |
| Nov 2020 | Rs. 38,000 |
| Nov 2020 | Rs. 38,500 |
| Nov 2020 | Rs. 38,000 |
| Nov 2020 | Rs. 27,000 |
| Dec 2020 | Rs. 38,500 |
| Dec 2020 | Rs. 38,999 |
| Dec 2020 | Rs. 39,000 |
| Dec 2020 | Rs. 37,499 |
| Jan 2021 | Rs. 34,000 |
| Jan 2021 | Rs. 37,499 |
| Jan 2021 | Rs. 34,000 |
| Jan 2021 | Rs. 32,999 |
| Jan 2021 | Rs. 32,999 |