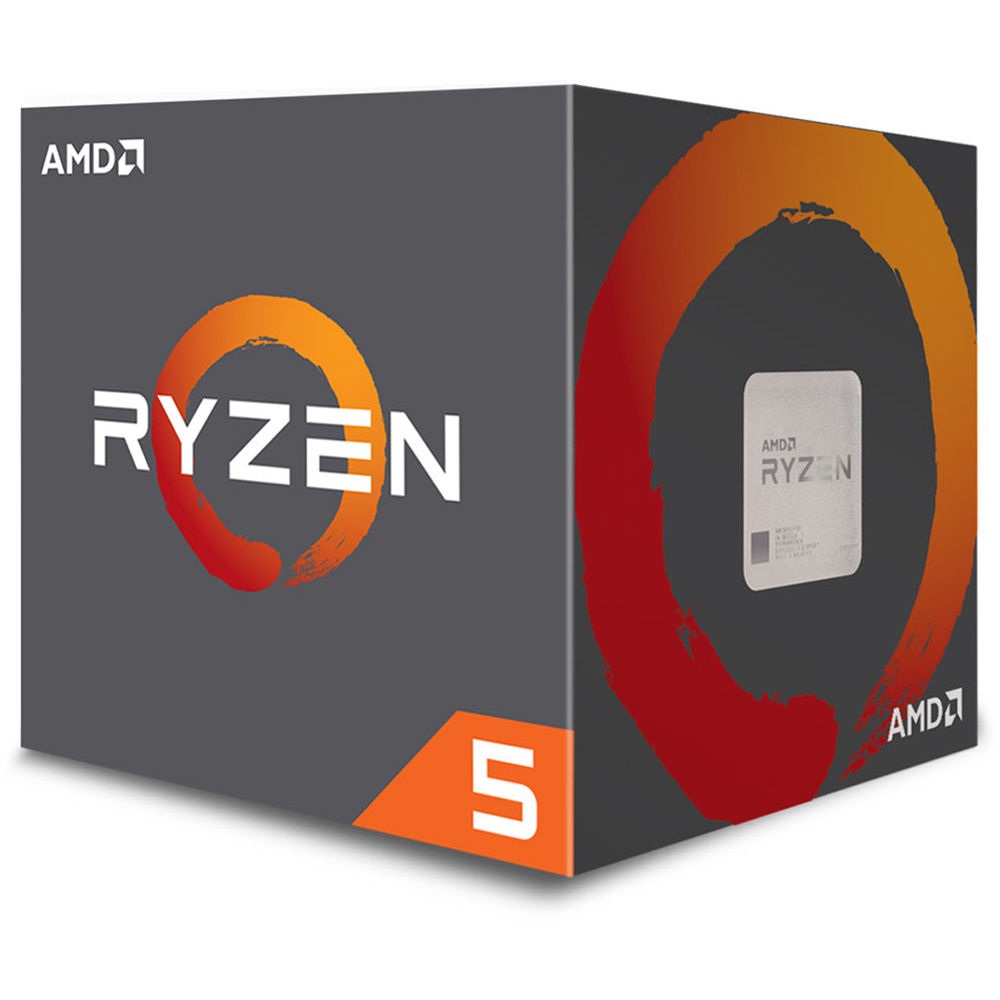 The Lowest price of Ryzen 5 2600 in Pakistan is Rs. 23,499, and the estimated average price is Rs. 24,250. Previously the price was Rs. 23,500 in April, approximately a 1% decrease. Latest Jun 2021 price from tracked on major eCommerce stores all across Pakistan.

AMD Processors prices have gone up 4% in the last 30 days. Ryzen 5 2600 is widely available online.
Ryzen 5 2600 is hexa core mid-range performing processor that is based on the Zen+ architecture. It is one of the best CPU's today that offers a high core count with decent gaming performance at an incredibly low price. It also provides a great experience on multi-threading applications. It would be a real bargain if you choose Ryzen 5 2600 as your next processor.
Base Clock Speed: 3.4 GHz
# of Cores: 6 Cores
# of Threads: 12 Threads
Turbo Speed: 3.9 GHz
TDP: 65 W
Cache: 16 MB
Ryzen 5 2600 Price in Pakistan
The prices are collected from the best online stores in Pakistan like Pcfanatics.pk, Zahcomputers.pk, Daraz.pk, Businessnetwork.pk - updated Jun 2021.
Price Changes
| | |
| --- | --- |
| Date | Lowest Price |
| Feb 2020 | Rs. 21,499 |
| Feb 2020 | Rs. 25,999 |
| Feb 2020 | Rs. 21,499 |
| Mar 2020 | Rs. 20,999 |
| Mar 2020 | Rs. 22,499 |
| Apr 2020 | Rs. 31,000 |
| May 2020 | Rs. 29,999 |
| May 2020 | Rs. 30,999 |
| May 2020 | Rs. 29,499 |
| May 2020 | Rs. 22,499 |
| Jun 2020 | Rs. 30,000 |
| Jun 2020 | Rs. 31,699 |
| Jun 2020 | Rs. 33,000 |
| Aug 2020 | Rs. 35,000 |
| Sep 2020 | Rs. 28,500 |
| Sep 2020 | Rs. 29,499 |
| Oct 2020 | Rs. 24,000 |
| Nov 2020 | Rs. 23,499 |
| Dec 2020 | Rs. 23,000 |
| Dec 2020 | Rs. 19,200 |
| Dec 2020 | Rs. 22,000 |
| Dec 2020 | Rs. 23,000 |
| Dec 2020 | Rs. 22,990 |
| Jan 2021 | Rs. 23,000 |
| Jan 2021 | Rs. 22,990 |
| Jan 2021 | Rs. 23,000 |
| Jan 2021 | Rs. 22,990 |
| Jan 2021 | Rs. 23,000 |
| Jan 2021 | Rs. 22,990 |
| Jan 2021 | Rs. 23,000 |
| Feb 2021 | Rs. 22,990 |
| Feb 2021 | Rs. 23,000 |
| Mar 2021 | Rs. 23,499 |
| Apr 2021 | Rs. 23,500 |
| Apr 2021 | Rs. 24,500 |
| Apr 2021 | Rs. 23,500 |
| Apr 2021 | Rs. 23,499 |
| Jun 2021 | Rs. 23,499 |