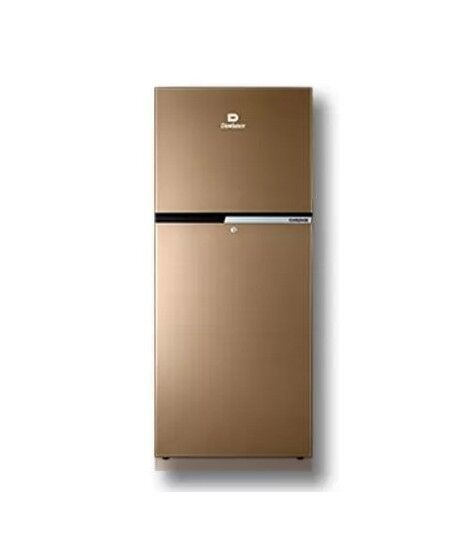 Dawlance 9160 Chrome Refrigerator Price
The Lowest price of Dawlance 9160 Chrome Refrigerator in Pakistan is Rs. 73,499, and the estimated average price is Rs. 82,091. Previously the price was Rs. 78,000 in October, approximately a 7% decrease. Latest Dec 2023 price from tracked on major eCommerce stores all across Pakistan.

Dawlance Refrigerator prices have gone down 1% in the last 30 days. Dawlance 9160 Chrome Refrigerator is widely available online.
Capacity: 250 L
Inverter: Yes
Door Style: Regular
Led Display: No
9160LF comes with vitamin fresh technology. 5 ways of cooling ensure proper cooling throughout the refrigerator. There is a deodorizing fan in the refrigerator for keeping the bad smell away. 9160LF supports low voltage start-up. This refrigerator has a total of 3 shelves and led on the ceiling. It is available in Champaign and hairline silver color .
Dawlance 9160 Chrome Refrigerator Price in Pakistan
The prices are collected from the best online stores in Pakistan like Aysonline.pk, Daraz.pk, Surmawala.pk - updated Dec 2023.
Price Changes
| | |
| --- | --- |
| Date | Lowest Price |
| Mar 2023 | Rs. 63,889 |
| Apr 2023 | Rs. 65,556 |
| May 2023 | Rs. 79,500 |
| May 2023 | Rs. 80,500 |
| Jun 2023 | Rs. 77,000 |
| Jun 2023 | Rs. 77,500 |
| Jun 2023 | Rs. 79,000 |
| Jun 2023 | Rs. 86,999 |
| Jun 2023 | Rs. 79,000 |
| Jul 2023 | Rs. 79,500 |
| Sep 2023 | Rs. 71,499 |
| Oct 2023 | Rs. 76,400 |
| Oct 2023 | Rs. 78,000 |
| Oct 2023 | Rs. 80,359 |
| Oct 2023 | Rs. 78,000 |
| Nov 2023 | Rs. 73,499 |
| Dec 2023 | Rs. 73,499 |
Dawlance 9160 Chrome Refrigerator Specs
General
| | |
| --- | --- |
| Capacity | 250 L |
| Inverter | Yes |
| Door Style | Regular |
| Led Display | No |
| Door Lock | Yes |
| Instant Cooling | Yes |
| Low Voltage Startup | Yes |
| Size | 9 cu ft |