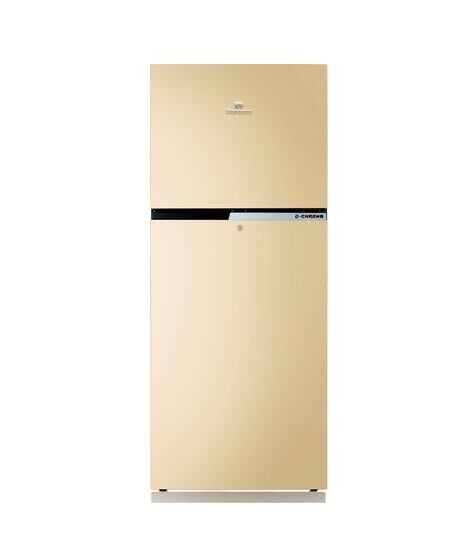 Dawlance 9149 Chrome Refrigerator Price
The Lowest price of Dawlance 9149 Chrome Refrigerator in Pakistan is Rs. 67,099, and the estimated average price is Rs. 73,683. Previously the price was Rs. 68,499 in November, approximately a 3% decrease. Latest Dec 2023 price from tracked on major eCommerce stores all across Pakistan.

Dawlance Refrigerator prices have gone down 1% in the last 30 days. Dawlance 9149 Chrome Refrigerator is widely available online.
Capacity: 230 L
Inverter: Yes
Door Style: Glass Door
Led Display: Yes
5 ways cooling makes sure the cooling is evenly distributed and works 30% faster. Dawlance 9149 has optimized door pockets. with A++ it consumes an estimated 55% less energy compared to your average refrigerator. This refrigerator comes with 2 door pockets, an ice tray, and an egg tray.
Dawlance 9149 Chrome Refrigerator Price in Pakistan
The prices are collected from the best online stores in Pakistan like Daraz.pk, Aysonline.pk, Alfatah.com.pk - updated Dec 2023.
Price Changes
| | |
| --- | --- |
| Date | Lowest Price |
| Mar 2023 | Rs. 59,444 |
| Mar 2023 | Rs. 61,667 |
| May 2023 | Rs. 72,500 |
| May 2023 | Rs. 72,000 |
| Jun 2023 | Rs. 69,500 |
| Jun 2023 | Rs. 70,999 |
| Jul 2023 | Rs. 70,500 |
| Sep 2023 | Rs. 70,999 |
| Sep 2023 | Rs. 71,499 |
| Oct 2023 | Rs. 74,999 |
| Oct 2023 | Rs. 71,500 |
| Oct 2023 | Rs. 74,999 |
| Oct 2023 | Rs. 71,500 |
| Oct 2023 | Rs. 71,000 |
| Nov 2023 | Rs. 68,499 |
| Nov 2023 | Rs. 67,099 |
| Nov 2023 | Rs. 68,499 |
| Nov 2023 | Rs. 67,099 |
| Dec 2023 | Rs. 67,099 |
Dawlance 9149 Chrome Refrigerator Specs
General
| | |
| --- | --- |
| Capacity | 230 L |
| Inverter | Yes |
| Door Style | Glass Door |
| Led Display | Yes |
| Door Lock | Yes |
| Instant Cooling | Yes |
| Low Voltage Startup | Yes |
| Size | 8 cu ft |