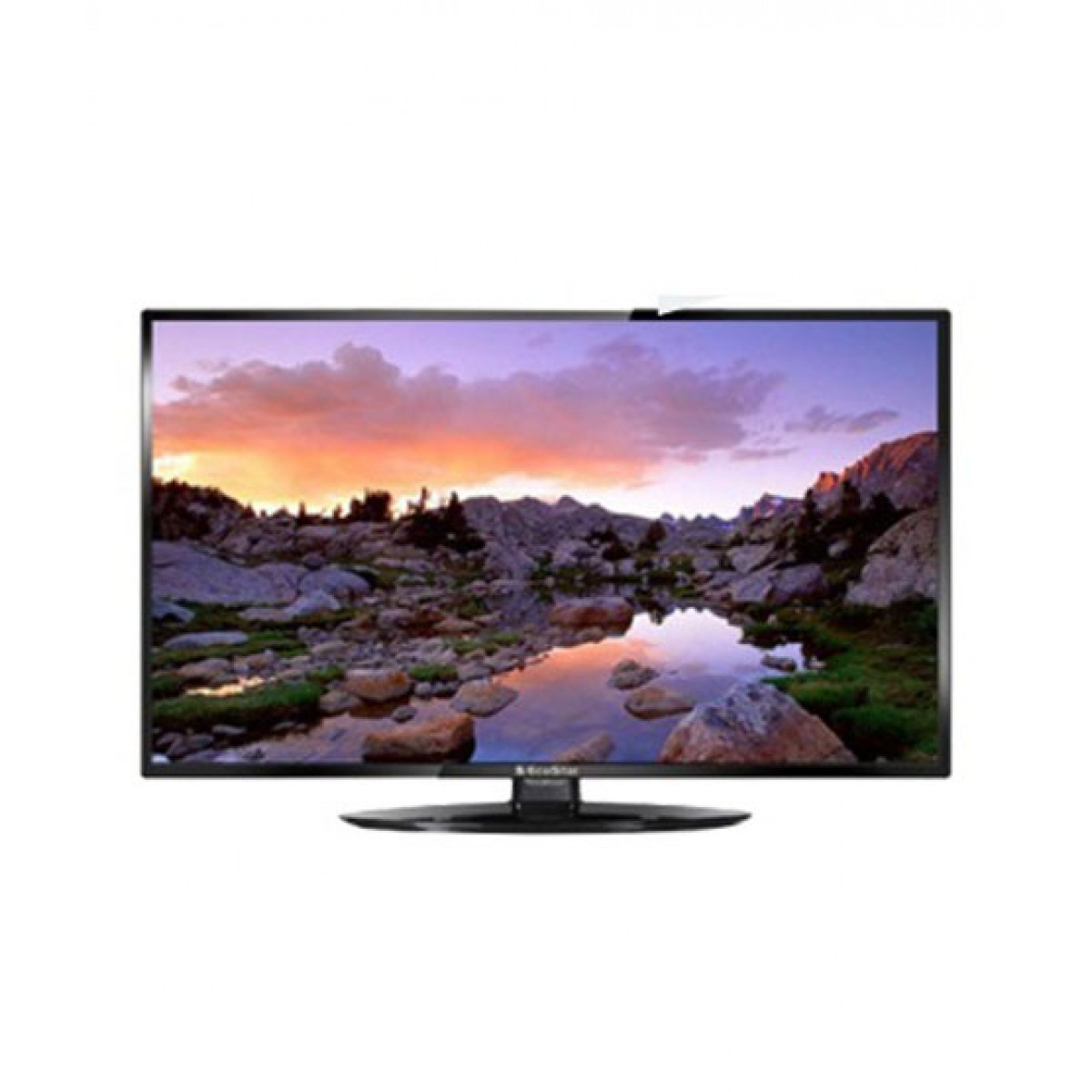 EcoStar 49 Inch 49U571 LED TV Price
The Lowest price of EcoStar 49 Inch 49U571 LED TV in Pakistan is Rs. 79,110, and the estimated average price is Rs. 79,110. Previously the price was Rs. 71,918 in April, approximately a 9% increase. Latest Aug 2022 price from tracked on major eCommerce stores all across Pakistan.

EcoStar LED TV prices have gone down 1% in the last 30 days. EcoStar 49 Inch 49U571 LED TV is available at very limited stores online.
Screen Size: 49-Inch
Resolution: 1920 x 1080 (FHD)
Smart Features: No
Hdmi: Yes
Another budget television set, Ecostar's LED TV provides a Full HD display. With an A grade panel, real color engine, and a Motion engine technology, experience smooth and sharp quality pictures and videos. With digital voice reduction, the sound quality is also very good. Ecostar 49U571 has an energy efficient technology, keeping the consumption cost low. For ease of access, this set has a wide angle view and features like sleep timer too.
EcoStar 49 Inch 49U571 LED TV Price in Pakistan
The prices are collected from the best online stores in Pakistan like iShopping.pk - updated Aug 2022.
Price Changes
| | |
| --- | --- |
| Date | Lowest Price |
| Feb 2019 | Rs. 49,000 |
| Mar 2019 | Rs. 48,499 |
| Mar 2019 | Rs. 46,999 |
| Mar 2019 | Rs. 47,999 |
| Mar 2019 | Rs. 47,800 |
| Jul 2019 | Rs. 47,700 |
| Feb 2020 | Rs. 49,999 |
| Feb 2020 | Rs. 51,000 |
| May 2020 | Rs. 52,500 |
| May 2020 | Rs. 52,100 |
| Jul 2020 | Rs. 34,499 |
| Nov 2020 | Rs. 52,100 |
| Feb 2021 | Rs. 52,899 |
| Feb 2021 | Rs. 55,775 |
| Mar 2021 | Rs. 52,899 |
| Jul 2021 | Rs. 55,775 |
| Jul 2021 | Rs. 52,899 |
| Aug 2021 | Rs. 55,775 |
| Oct 2021 | Rs. 66,591 |
| Apr 2022 | Rs. 71,918 |
| Aug 2022 | Rs. 79,110 |
EcoStar 49 Inch 49U571 LED TV Specs
General
| | |
| --- | --- |
| Screen Size | 49-Inch |
| Resolution | 1920 X 1080 (Full Hd) |
| Smart Features | No |
| Built-in Woofer | No |
| Hdr | Yes |
| Curved Screen | No |
| Usb | Yes |
| Hdmi | Yes |
| Bluetooth | No |