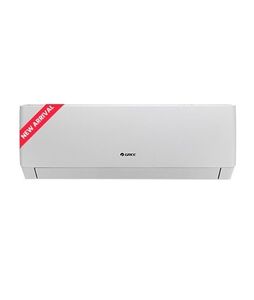 Gree 24PITH11W Pular Inverter AC - 2 Ton Price
The Lowest price of Gree 24PITH11W Pular Inverter AC - 2 Ton in Pakistan is Rs. 350,000, and the estimated average price is Rs. 350,000. Previously the price was Rs. 253,450 in July, approximately a 27% increase. Latest Sep 2023 price from tracked on major eCommerce stores all across Pakistan.

Gree Air Conditioners prices have gone down 4% in the last 30 days. Gree 24PITH11W Pular Inverter AC - 2 Ton is available at very limited stores online.
Capacity: 2 Ton
Inverter Or Fixed: Inverter Ac
Energy Saving: Yes
Room Size: Up to 260 Square Feet
Wi-fi: Yes
BTU (Per Hour): 24000 BTUs/ hour
The Gree wall-mounted 24PITH11W inverter Wi-Fi Split AC combines the latest G – 10-inverter technology with a seamless design with a double air deflector that provides up to 60% energy savings. In contrast, it is highly energy efficient with an Energy Efficiency Ratio (EER) ratio of 3.6 and a Seasonal Energy Efficiency Ratio (SEER) of 6.10 for both heating and cooling. Gree 24PITH11W is the first air conditioner that delivers low and high-temperature heat with low-frequency noise operation and automatic cleaning technology that has been approved by the European Union. A hidden LED display, as well as a DSP chip, allow the temperature to be controlled. It boasts the latest Wi-Fi technology, allowing users to control their AC in a hassle-free manner through its highly efficient power factor (PF) correction technology of up to 99%. The Gree 24PITH1W Pular WIFI Inverter AC is coated with a basic layer of the PCB that makes it fire resistant in case of an emergency fire outbreak. Lastly, the Gree series inverter air conditioner has an intelligent defrosting system and I-Feel mode, which allows the unit to adjust the volume of air and temperature accordingly for maximum comfort.
Gree 24PITH11W Pular Inverter AC - 2 Ton Price in Pakistan
The prices are collected from the best online stores in Pakistan like Daraz.pk - updated Sep 2023.
Price Changes
| | |
| --- | --- |
| Date | Lowest Price |
| May 2022 | Rs. 136,000 |
| May 2022 | Rs. 147,499 |
| May 2022 | Rs. 148,900 |
| Jun 2022 | Rs. 149,000 |
| Jul 2022 | Rs. 123,900 |
| Jul 2022 | Rs. 149,000 |
| Aug 2022 | Rs. 134,600 |
| Aug 2022 | Rs. 149,000 |
| Aug 2022 | Rs. 155,000 |
| Mar 2023 | Rs. 159,400 |
| Apr 2023 | Rs. 191,280 |
| May 2023 | Rs. 265,000 |
| May 2023 | Rs. 253,450 |
| May 2023 | Rs. 252,000 |
| Jul 2023 | Rs. 253,450 |
| Sep 2023 | Rs. 350,000 |
Gree 24PITH11W Pular Inverter AC - 2 Ton Specs
General
| | |
| --- | --- |
| Capacity | 2 Ton |
| Inverter Or Fixed | Inverter Ac |
| Energy Saving | Yes |
| Room Size | Up to 260 Square Feet |
| Wi-fi | Yes |
| BTU (Per Hour) | 24000 BTUs/ Hour |