Dawlance Water Dispenser Price in Pakistan
4 Dawlance Water Dispenser - showing page 1 of 1
The Lowest price of Dawlance Water Dispenser in Pakistan is Rs. 11,300, and estimated average price is Rs. 14,491. The prices are collected from the best online stores in Pakistan like EzMakaan, Shopperspk.com, Daraz.pk, EzMakaan - price last changed on 09 Jan 2020.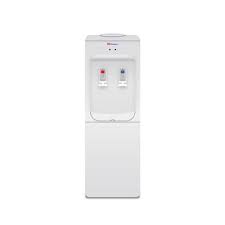 Taps : 2
Capacity : 3.2 Liters Cold Water
---
The WD-1030W is a 2 tap water dispenser from Dawlance that offers its user access to cold and normal water. The capacity of cooled water is 3.2 liters and the product comes with high-efficiency compressor cooling.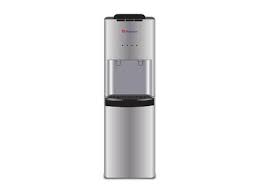 Taps : 2
Fridge Cabinet : Yes
Capacity : 20 Liters
---
The WD-1041 SR is a 2 Tap Water Dispenser from Dawlance that not only offers its user hot and cold water but comes equipped with a refrigerator, child safety lock, massive 20-liter water capacity and much more.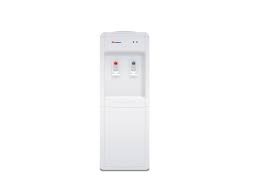 Taps : 2
Fridge Cabinet : Yes
Capacity : 7 Liters
---
The Dawlance WD-1040 Water Dispenser comes in classic white and offers its user two taps. It includes protection from electrical shocks, Hot Water: 90'C - 5L/h, 570W input power and much more.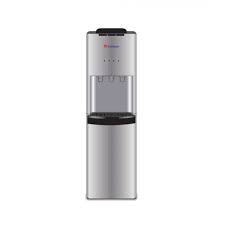 Taps : 3
Fridge Cabinet : Yes
Capacity : 20 Liters
---
The WD-1042 SRH water dispenser by Dawlance offers its buyer 3 taps, a massive 20 Liter of water capacity, a refrigerator, a child lock, energy saving and much more.
Dawlance was found in 1980 and its longevity is directly related to the quality of their products and the satisfaction they provide to the user. Their success is gained through the multitude of products that they offer their customers. Dawlance divides most of their products into two brackets; food care, fabric care and home care. Food care consists of products such as refrigerators freezers and microwave oven. Under fabric care they offer their customers washing machines while under home care they offer Air Conditioners. All of these products boast the latest features available in their kind making Dawlance a top competitor in its market. If you can't find the drone you are looking for, you can always check List of Dawlance Water Dispenser with prices available in Pakistan
No matter if you are looking for Dawlance WD-1030W Water Dispenser, Dawlance WD-1041 SR 2 Tap Water Dispenser, Dawlance WD-1040 2 Tap Water Dispenser, or Dawlance WD-1042 SRH 3 Tap Water Dispenser. We always show you the best prices for Dawlance Water Dispenser.