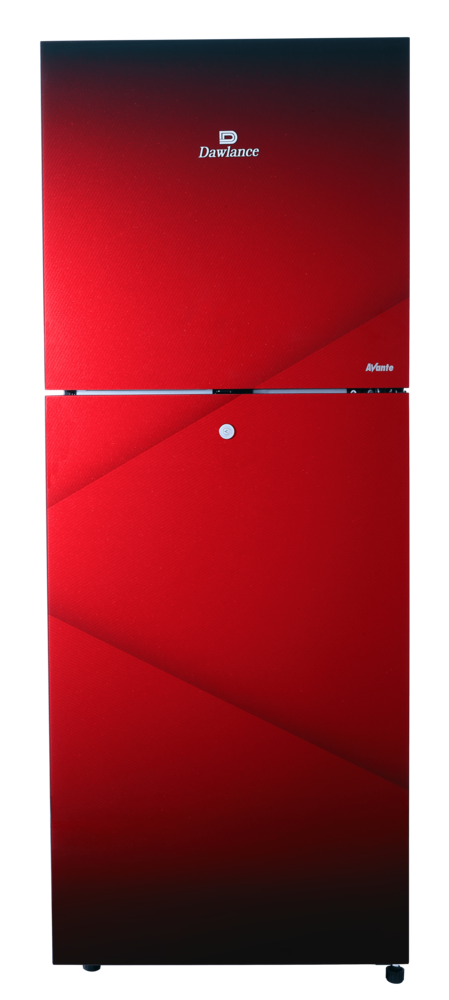 Dawlance 9140 WB Avante Refrigerator Price
The Lowest price of Dawlance 9140 WB Avante Refrigerator in Pakistan is Rs. 68,999, and the estimated average price is Rs. 75,875. Previously the price was Rs. 67,499 in November, approximately a 2% increase. Latest Dec 2023 price from tracked on major eCommerce stores all across Pakistan.

Dawlance Refrigerator prices have gone down 1% in the last 30 days. Dawlance 9140 WB Avante Refrigerator is available at very limited stores online.
Capacity: 350 L
Inverter: Yes
Door Style: Glass Door
Led Display: No
Dawlance is one of the first names that comes to your mind when you decide to buy a refrigerator in Pakistan. Dawlance 9140 WB Avante is another addition to the already impressive collection of refrigerators. With its smart inverter technology, it consumes almost half as less energy as a normal refrigerator and gives its A++ energy rating. Not only is this refrigerator known for effective cooling, but Its stylish-looking red color is complimented by led lights on the ceiling which make it look pleasing to the eyes. 12 years warranty gives you peace of mind once you make the purchase.
Dawlance 9140 WB Avante Refrigerator Price in Pakistan
The prices are collected from the best online stores in Pakistan like Aysonline.pk, Daraz.pk - updated Dec 2023.
Price Changes
| | |
| --- | --- |
| Date | Lowest Price |
| Mar 2023 | Rs. 71,145 |
| Apr 2023 | Rs. 70,299 |
| Apr 2023 | Rs. 69,999 |
| Apr 2023 | Rs. 70,299 |
| May 2023 | Rs. 72,999 |
| Jun 2023 | Rs. 75,000 |
| Jun 2023 | Rs. 74,999 |
| Jul 2023 | Rs. 72,800 |
| Sep 2023 | Rs. 77,000 |
| Sep 2023 | Rs. 80,000 |
| Sep 2023 | Rs. 72,999 |
| Sep 2023 | Rs. 80,000 |
| Oct 2023 | Rs. 71,411 |
| Oct 2023 | Rs. 74,999 |
| Nov 2023 | Rs. 71,411 |
| Nov 2023 | Rs. 68,999 |
| Nov 2023 | Rs. 67,499 |
| Nov 2023 | Rs. 68,999 |
| Dec 2023 | Rs. 68,999 |
Dawlance 9140 WB Avante Refrigerator Specs
General
| | |
| --- | --- |
| Capacity | 350 L |
| Inverter | Yes |
| Door Style | Glass Door |
| Led Display | No |
| Door Lock | Yes |
| Instant Cooling | Yes |
| Low Voltage Startup | Yes |
| Size | 9 cu ft |